With the winter chill just around the corner, it's no wonder why people are scurrying to get their Furnace or Heater Repaired or New Heater Installation here in Culver City heating repair.
You can relax now you've come to the right place for heater and furnace repair!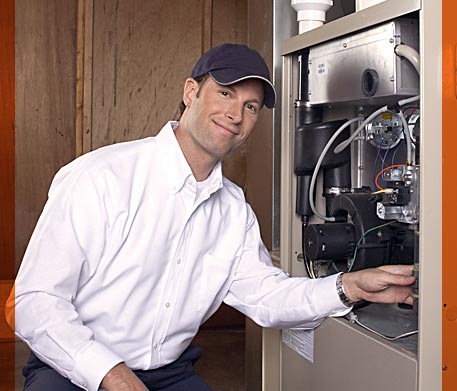 Culver City Heating Repair Technicians have 7 years of experience are trained professionals, licensed and bonded. We provide all our customers with the highest quality Heat Repair in Culver City and Furnace Repair in Culver City. We also understand how important staying in budget is and we assure you we will never under quote or over quote. Whether you need installation of a new Heating System in Culver City, Heater Replacement in Culver City, our Customer Service is our top priority and we will provide it by repairing or replacing your Furnace or Heater System cost-effectively, professionally, and efficiently. We offer our expertise, top brands, and friendly professional advice. It's no wonder why we are the leading Heat Repair in Culver City and the San Fernando Valley.
There are several steps to take that can maximize the efficiency of your heating components in Culver City and should be part of regular homeowner yearly maintenance.
Our Professional Culver City Heating Technicians will provide just that! We are just a call away (818) 406-6000
Why choose us?
Price Matching
We repair all Heater or Furnace models.
We make sure every single part of your unit is working properly before we leave
Burners, heat exchanger, draft inducer, and venting
The controls and safety devices
The blower and air movement
24/7 emergency service 365 days a year
Professional service department trained in the latest technology to meet the needs of our valued customers
Trained, certified, bonded and insured installers
LAST BUT NOT LEAST WHY TO CHOOSE AMERICAN COOL AND HEAT? BECAUSE CUSTOMER SATISFACTION COMES FIRST!
We are reliable Culver City Heat Repair Installers and we answer to emergency calls 365 days a year 24/7 in Culver City