An Air conditioner repair in Sherman Oaks can make your house your home again. When an AC unit breaks down during the summer months, it's not just unfortunate – it can be dangerous. You and your family's health is on the line. There can be dire consequences to the heat. Sure, throwing open every window and having several fans blow in your face will cool you down a bit, but it's not a lasting solution like AC repair is. When you're ready to make the call for that cool breeze, reach out to the pros at American Clean Air & Heating.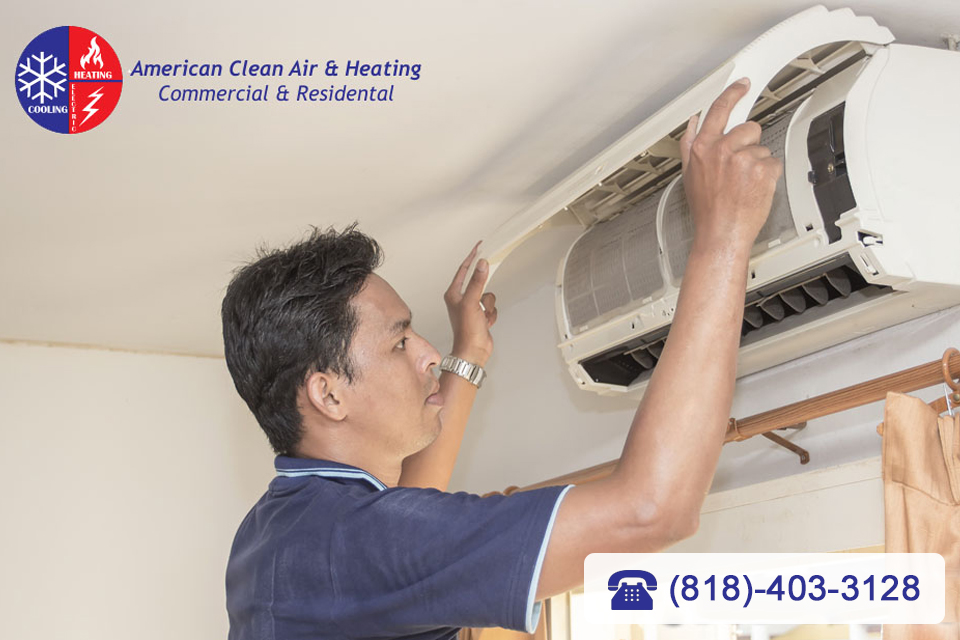 Air Conditioner Repair in Sherman Oaks for All Kinds
There are many different makes, models and brands of air conditioners. That's why American Clean Air & Heating's employees are trained to work on many different kinds of air conditioner. From the ultra modern air conditions that have all the amenities, to old, dependable machines that have finally begun to break down; they can help with those kinds of air conditioner repair jobs as well as anything in between.
AC Problem Solvers
There are many different things that can go wrong with an air conditioner unit. It can be something obvious, like a wire burned off at contactor or disconnect, or it can be something as subtle and unnoticeable like a condenser fan motor shorted to ground. Other common concerns include defective thermostats and connectors, grounded compressors, a beaker that was so weak it can't do the job whatsoever, and a burned out transformer, just to name a few possibilities. Fortunately, the experts at American Clean Air & Heating air conditioner repair in Sherman Oaks can fix all of these ailments and more.
Clean Air, Clean Home
No matter where you live, dirty air can filter into your home. You can try to ward it off or keep it at bay, but it finds its way in. That makes it all the more critical that you have an air conditioner repair in Sherman Oaks company that you trust. You need to know you have someone on your side who can go the extra mile to get rid of bugs, mites, pollutants, molds, allergens or any other kind of debris that would make a home owner (and by extension, their family) unwell. American Clean Air & Heating can clean any air filters, vents or major components so that you and yours are always breathing clean air.
AC Repair on Your Time
One of the best things about American Clean Air & Heating is that they can fix your AC when you need them to. They're always on call, so they can help you to feel comfortable and chill again as quickly as possible. They have extensive experience with the major air conditioner brands, but they also can fix the lesser known ones, too. To get the full of scope of all the services offered, call (626)-387-3040 or go to their site to see what the best air conditioner repair in Sherman Oaks is.