Your air conditioning unit is a vital appliance in your house. It's especially true during summer. Unfortunately, an AC can break down without proper maintenance. And even if it's properly maintained, it can still break down for some reason. If that happens, you need to find a reliable AC service "near me" on Google.
Searching the Most Reliable AC Service "Near Me"
When you search today for the nearest reliable AC service on Google, you likely need a specialist to examine your air conditioner ASAP. It can be that you're sitting on your couch, wondering why your AC isn't blowing cold air. Whatever your reason for finding an AC service, American Cool and Heat got you covered.
Need Maintenance?
As an owner of an air conditioner, you need to take care of it. Ask yourself this: when was the last time you call our AC maintenance specialists? Did you even check your air filter today? Proper maintenance is vital to ensure that your air conditioner will function properly every time you switch it on.
Checking and cleaning its air filter is necessary to maintain the AC in tip-top shape. But it still needs to be professionally cleaned once or twice a year. And this is where our AC specialists become useful. Our team uses the right equipment to diagnose your AC and find out if the filter needs replacement or just professional cleaning.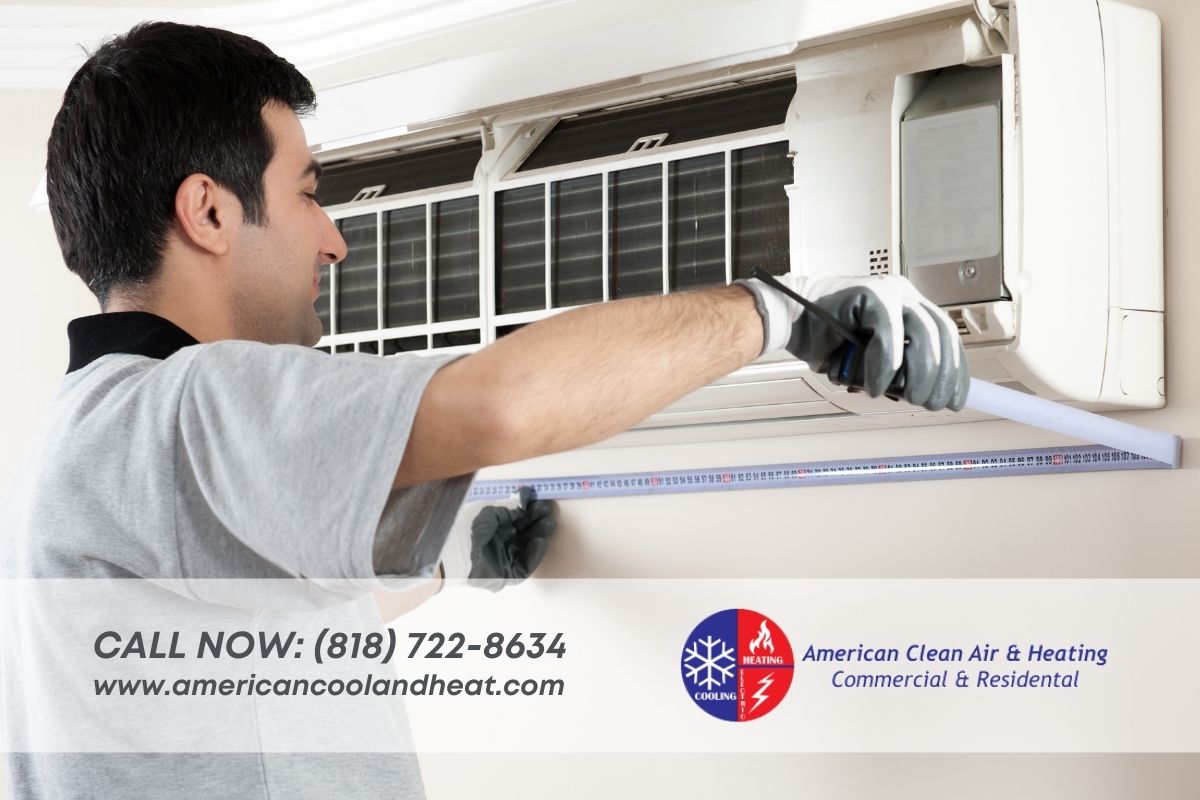 Repairing Unit Issues
There are several signs that your air conditioner is struggling to cool down your house. Some of these signs include bad airflow, odd sounds, insufficient cooling, leaking moisture, and unusual odors. All of these are signs that you need to look for an AC service to repair.
One AC issue could mean several things. For instance, if you smell an unusual odor coming from the unit, it could mean that the air filter needs cleaning or replacement. But it could also mean that the AC has a wiring problem. Or some parts of it are clogged. Unfortunately, some of these signs are unrecognizable.
Hire a Professional AC Technician
To make sure that your air conditioner won't break down at the most inconvenient time, you need to schedule regular maintenance. It's the best way to ensure that it's going to run efficiently. It also improves the unit's performance and effectiveness. Furthermore, regular maintenance reduces the overall cost of operating your AC. Apart from improving the air quality in your home, proper maintenance will prevent expensive repairs in the future. Although your AC may still encounter issues despite it being properly maintained, the issues can be easily fixed. In that case, you won't be sitting on your couch, sweating profusely while you wait for our technicians to visit your house and repair your air conditioner. At American Cool and Heat, we make sure that your house is comfortable to live in. Please save our number so you don't have to search for "AC service near me" again if your air conditioner faces another issue. Or call us today at (818) 722-8634.