Most homeowners in Los Angeles know that yearly furnace maintenance is recommended. Unfortunately, not all homeowners take it seriously. If you're one of them, it's probably time for you to know the benefits of yearly furnace service in Los Angeles. You may not think that it's necessary because you don't know the pros of it. We hope that after reading this post, you'll be enlightened and won't wait for too long until you need costly furnace repairs. 
Benefits of
Furnace Service in Los Angeles
Here are some of the benefits of a yearly maintenance furnace. 
Lower Energy Bill 
Your heating system makes up 50% of your electric bill. But it can go up if there's a long, chilly winter. However, you can avoid a high energy bill by regular furnace maintenance. A properly maintained furnace is more efficient. It also uses less energy. Regular maintenance can help you see up to 30%. And if you have a programmable thermostat, you're making winter a more affordable season. 
Professional maintenance, however, is just one of the things to maintain your furnace. There are other things that you can do on your own. You might cringe at that idea. But it's actually easier than you think. Besides the yearly maintenance, you need to change your filters regularly. This task doesn't require a professional. You can easily do it by following the instructions of your furnace manufacturer. 
Prevent Costly Furnace Repair 
You don't want your holiday winter season to be a frustrating one because of your broken heating system. But you can avoid it by performing routine maintenance. With regular maintenance, you can avoid costly repairs, and you are guaranteed that your furnace is in tip-top shape all the time. However, your question may be when is the best time to tune it up. Experts recommend furnace maintenance when it starts to get cold. This will help you ensure that everything is in optimum performance. 
Extend Furnace Life 
The furnace has a lifespan. However, you can extend its life with regular tune up. The better maintained the heating system is, the longer it will last and the fewer repairs it will need. When you contact an HVAC technician to perform the maintenance, he will not just clean the system but will also test and examine all elements to find and fix issues before they become serious. With regular maintenance, you can extend the life of your furnace, which means extra money for you while you enjoy maximizing the cost of it. 
Maintain Indoor Air Quality 
In addition to lowering your energy bill, preventing costly repair, and extending its life, regular maintenance also helps in maintaining indoor air quality. Proper maintenance involves changing air filters. This is necessary because dirt and debris can easily build up. If there's a build up, the heating system can't give you a comfortable temperature and indoor air quality.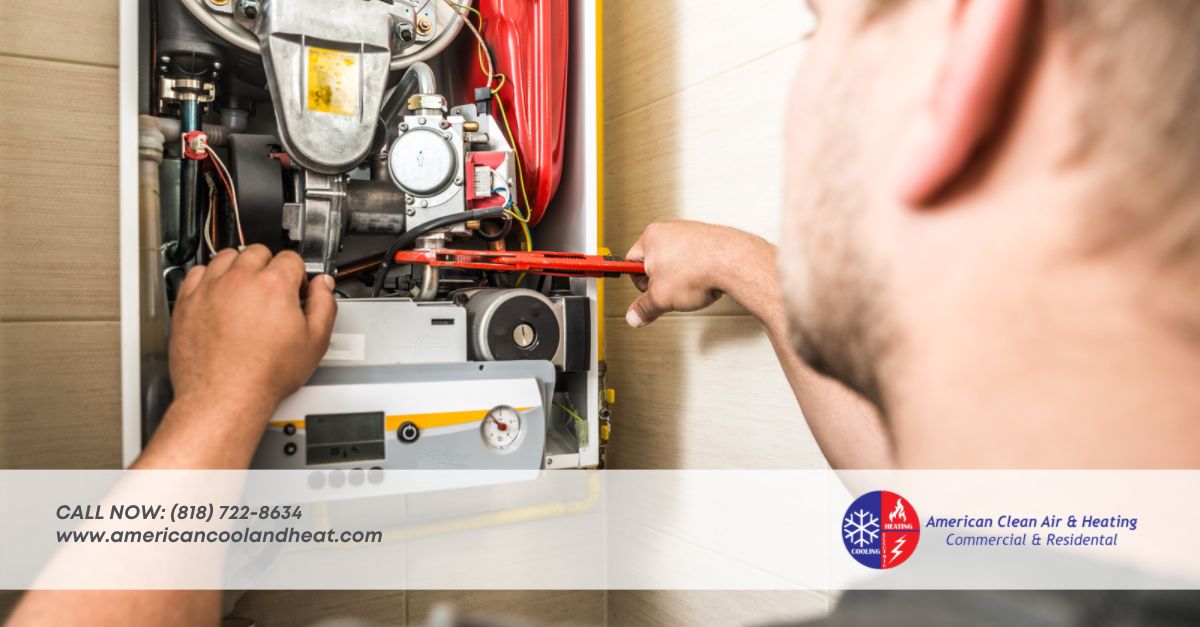 Handling Your Furnace Maintenance 
For fast, reliable service, choose American Clean Air and Heating's furnace service in Los Angeles. Call us today to schedule your regular maintenance (818) 722-8634.