Tips for Finding the Best Air Condition Repair Service in Rolling Hills
Want to make sure that you get the perfect air condition repair service for Rolling Hills, ensuring that the person or company you hire are able to do the job to a good standard? If so, then you need to do some work yourself on discovering who in the area is right for you, and what questions you need to ask in order to ensure that the people you hire are able to answer your needs. With a few hints and tips, you can make finding the perfect air conditioning repair business very easy.
Understanding What Needs To Be Done
You can start your research into air conditioning repair and servicing by understanding what needs to be done in order to keep the AC unit functioning. Most experts recommend that you have your air conditioner serviced every six months, specifically at the time when the unit is no longer being used to cool down an area or heat it up. The service team will clean out your air filters, lubricate the parts, and vacuum the unit thoroughly. If a repair needs to be done, such as a failure to cool or heat correctly, then the service team will probably check the refrigerant pressure and conduct of the tests. Being able to ask the team to perform a particular task may make it easier for you to ensure that the job is completed correctly.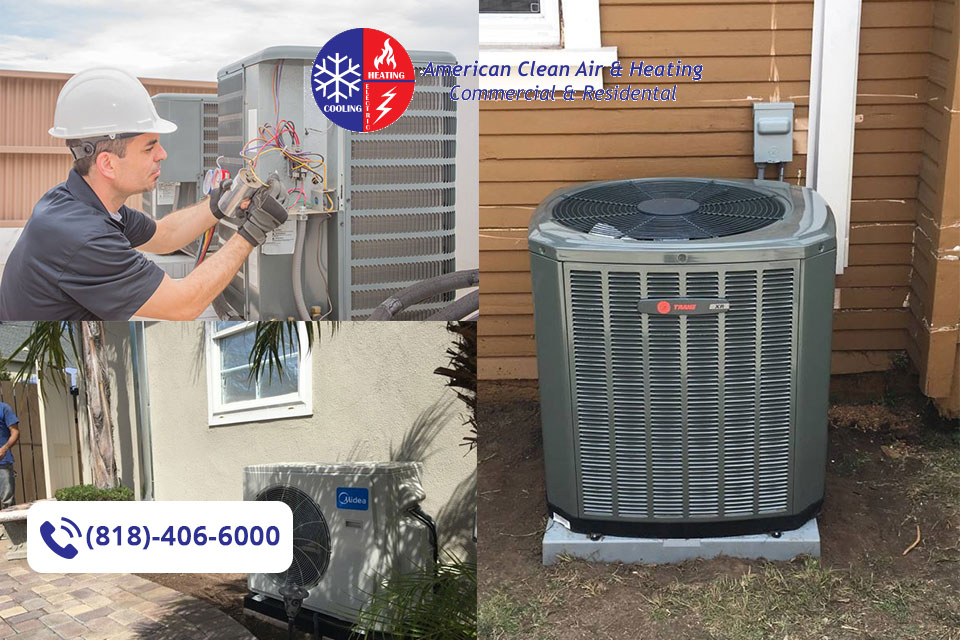 Ask Questions about Their Services
When you are searching for a repair team dealing with AC units and HVACs, you may benefit from asking their references particular questions. For example, you will want to know how well the AC unit worked under their care, how punctual they were to respond to emergencies or problems with your unit. You could also ask whether they conducted their operations in a tidy and competent manner.
Finding a Credible Repair Team
When you are taking the time to examine references for potential air condition repair businesses in Rolling Hills, you should always be checking their credentials. This includes ensuring that workers are licensed and have insurance policies in place to protect yourself, your home and themselves as they work on your property. Being properly covered is essential when you are hiring a repair team, and is something that we expect to be asked whenever our customers call, so contact American Cool and Heat at 818-406-6000 to have your questions answered today.