A Complete HVAC Service in Los Angeles For Your Convenience
Whether you like it or not, you have probably grown rather dependent on your HVAC unit. You've most likely gotten used to keeping your place at a very specific temperature and anything different just doesn't do it for you. That is why, if you are ever having problems with your HVAC unit, we can help. Just reach out to our HVAC service in Los Angeles and we'll take care of whatever it is you need to get done.
Installing a New HVAC System
Maybe you're renovating an old house with an outdated HVAC system or maybe you are building a new home from scratch. Either way, you are in need of a new air conditioning and heating unit. No problem! We got you covered. Installing a new HVAC unit is just another day on the job for us. Just let us know what kind of unit you want and we'll get started, whether you want a simple window unit, central air conditioner, or ductless air conditioning. Even if you are not really sure of what the best fit is for your specific location, we can help you get the right system for your home or business.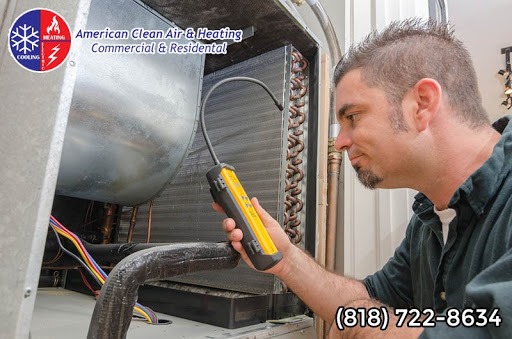 Repairing Your HVAC Unit
You never really want to have to deal with repairs. After all, they are inconvenient, troublesome, and probably expensive. However, machines will break down sometimes, particularly without proper maintenance. Don't worry, because, with our HVAC service in Los Angeles, repairs don't have to be expensive. We can promptly take care of whatever issue you've got going on without a hassle and for a reasonable price. No matter how big or small the repair is, we will be there in no time to take a look and fix it. Our team of professionals isn't just ready to handle the problem quickly, they are also ready to fix it in such a way that avoids other potential problems the unit might have in the future.
Regular HVAC Maintenance
In the best-case scenario, you get an HVAC unit installed and that's the end of the story. You get to use it on a daily basis and not think much of it. Of course, you are bound to have a few issues with the system at some point or another. The best way to avoid having trouble with your HVAC unit is to properly maintain it. This doesn't just mean keeping dust off and children from throwing things in it. Sure, that definitely helps, but you need to make sure that you get a professional to take a look at it once in a while. A constant checkup can make sure things run smoothly for a much longer time, maintain good performance, and keep you from incurring costly repairs or surprise investments.
HVAC Service in Los Angeles
Here at American Cool and Heat, we have all the necessary experience to provide the best HVAC service in Los Angeles. We take pride in guaranteeing optimal performance for all kinds of HVAC units, regardless of the problem that you are having. Just give us a call at (818) 722-8634 if you find yourself in need of any of these services and we'll be right there.