Do You Need AC Repair in Glendale? Here's How to Know
Los Angeles residents rely on their air conditioning year-round. If it's not to keep our homes cool most of the year, it's to make them a little warm during the two months of winter. That's why, whenever our AC unit isn't working that well, we get that sense of dread. Well, don't worry, because that's what or team is here for. We are ready to provide you with optimal AC repair in Glendale whenever you need it.
What's Wrong With Your AC?
First of all, it's good to determine what exactly is wrong with your air conditioning unit. There are different problems that could have a wide range of solutions. Sometimes the problem just needs a quick and easy repair, while there will be problems that can't be solved and will instead call for a new unit altogether. Of course, you're not exactly expected to figure this out by yourself. If you're having trouble determining what's wrong with your AC unit, it's as easy to call us over so that we can take care of the issue promptly. Here's a bit of an overview regarding what could possibly be wrong with your AC.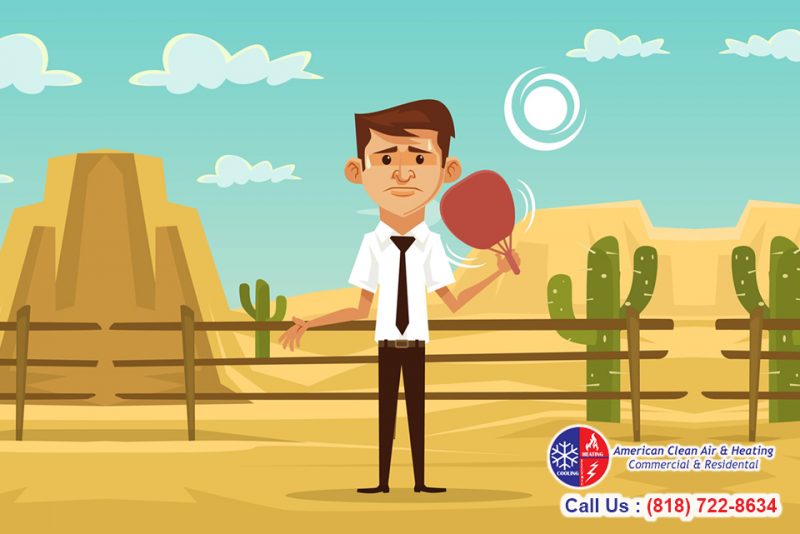 Problems with Cooling
You might find yourself with an air conditioning unit that runs like normal but isn't actually providing cool air. In those cases, there might be an issue regarding the filter. It might be a matter of cleaning or changing the filter. Fairly simple, right? Well, other problems might not be that easy to figure out. The transformer might be burned out or the breaker might be weakened after extensive use. Maybe the thermostat or the connector might be defective, leading to issues with the unit actually powering up. Sometimes ice even forms around the coils. This allows the unit to start up but it doesn't allow it to produce cool air. These problems might seem complicated to deal with, but they are pretty straight forward for someone with experience in AC repair in Glendale.
Problems with Heating
If your unit isn't heating, then you might not see this as too big an issue. After all, it's Glendale. When will you have to actually use your heater? Well, it might not seem like a big problem at first, but come December you will probably wish you could heat up your place a few degrees at night. The issue with it might range from a dirty filter to regular wear and tear, pretty straightforward stuff, right? On the other end, there could be issues with the electric ignition or the pilot control. There might be frequent cycling or issues with the blower running continuously. These, and more, can be taken care of by the right repair professionals.
AC Repair in Glendale
At American Cool and Heat, we specialize in repairing any malfunctioning of heating and air conditioning equipment all across Glendale and the general Los Angeles area. We take pride in delivering only the best available services, guaranteeing optimal performance. For AC repair in Glendale and other services, give us a call at (818) 722-8634 and we'll be there as soon as possible.