Look to Hire a Licensed AC Installer
If you live in California or one of the other warmer areas of the United States your air conditioning unit is important to you not just in the summer months but throughout the year. You need to make sure it is running at peak performance all of the time not only so that you get the best from the system but that so it is running efficiently and saving you money instead of wasting it. In order to do this properly you need to make sure that you have your system properly installed, maintained and worked on all of the time. The best way for you to about doing this is to make sure you hire a licensed AC installer in Glendale, California or other areas.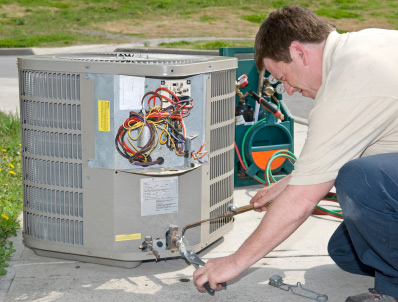 A licensed installer is important to you on several fronts. First, when you hire someone to install or work on your AC system, knowing they are licensed lets you know they have the proper training and experience that you want when someone is working on a job like this. Without a license, you cannot be sure that the person who is the technician has really trained properly on installations like this, leaving you vulnerable. They could easily make mistakes that could cause the system to fail, in turn costing you hundreds or even thousands of more dollars to get the system fixed, installed properly or even replaced.
A licensed installer is going to be an experienced professional that knows all of the ins and outs of the AC system you have chosen. They will be up-to-date on the use and installation of all of the latest systems and will have the technology, tools and materials on hand to make sure the job is done right. They will also be insured and fully bonded so you will be protected against any accidents that may occur should something go wrong.
Take the extra time when you are looking at getting a new AC system to be sure to thoroughly check out any business you are looking to hire for your installation. Once you know they are fully licensed and experienced you will feel much better about knowing just who is working on the system for you. You can put faith in their work and know when the job is done that you will be able to relax in comfort with your new AC system.