Our AC Repair Company Can Keep a Comfortable Environment in any Home
The last thing you want is to have trouble with your air conditioner or your heater. After all, maintaining a comfortable environment for yourself at home in essential. Our AC repair company, American Cool and Heat, is well-equipped to tackle just about any issue that you are having with your unit.
AC Repair
When it comes to life in Los Angeles, it's hard to overstate just how important having air conditioning at home is. After all, summer's is here and, while we usually get to escape the heat at home by heading out to the beach or the pool, that's not exactly an option this summer with the coronavirus. Now, more than ever we are relying on an efficient air conditioner to get us through the inevitable heat of the season. Of course, you probably want to let the least amount of people into the house in these times. This is why we figured we'd provide you with a few tips in case you need AC repair. This way, you can try your own hand at it before you contact a professional AC repair company.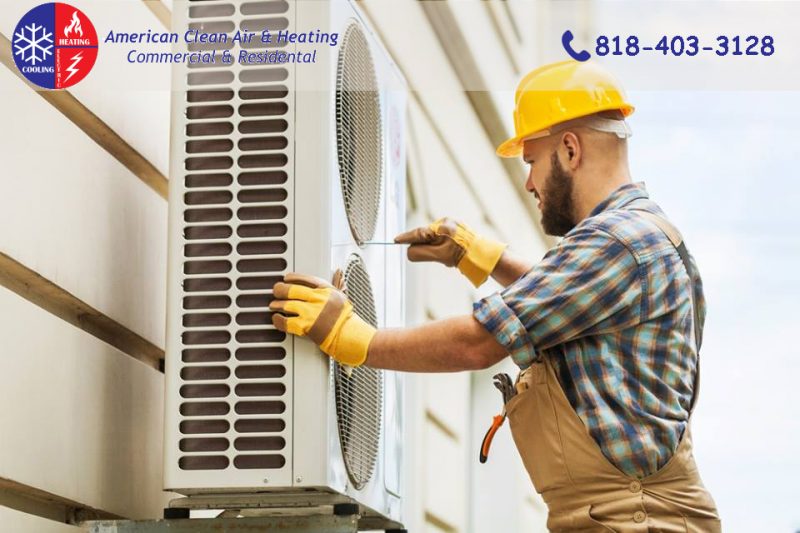 Heater Repair
You might not think about your heater for most of the year. After all, it's Los Angeles! When do you need that? Well, the answer is… probably sometime between November and March. We all know how chilly it can get at night during those months. Even during the day! The last thing you want is to go turn your heater on in the middle of a cold night and to find out it stopped working sometime in July. Well, don't worry, because our AC repair company can take care of that in no time. Whether it's your heater or your furnace that isn't getting the job done, we can make sure you get your home to the right temperature.
Maintenance
Plenty of air conditioner units don't necessarily break until the end of their lifespan. Some will probably need repairs every now and then, but there are others that simply won't until they suddenly stop working and have to be replaced. Odds are, the AC unit in this scenario didn't live up to its full potential lifespan as promised by the company you bought it from. This means that you will probably have to incur unexpected and significant expenses in order to replace the air conditioning system before you thought you would. If you wish to avoid this, getting semi-regular maintenance for your AC can help you extend the system's lifespan. A constant checkup can make sure things runs smoothly for a much longer time.
AC Repair Compay in Los Angeles
Whether you just need a tweak to your current air conditioner or you need a whole new system, our team at American Cool & Heat is ready to perform just about any AC service in Los Angeles. We can provide you with the best repair and installation services in the area, making sure that you maintain an environment you feel comfortable in. Give our AC repair company a call at 818.722.8634 and we'll be there to help you.