4 Tips to Avoid Heating Repair in Long Beach
Heating repair in Long Beach is a common service provided by American Clean Air and Heating. It's available for both commercial and residential customers. Various aspects are involved in this service. Although at some point in the life of your heating system it will need service, there are things you can do as a homeowner to avoid frequent heating repairs. 
What to Do to Avoid
Long Beach Heating Repair
? 
American Clean Air and Heating will repair the issue with your heating repair. However, we all know that if your heating system needs it, you will have to live in your house without a comfortable temperature on colder days. Thankfully, there are ways to prevent the need for this system to undergo fixing. 
1. Yearly Checkups 
To ensure that your heating system is in tip-top shape, it has to be properly maintained. Schedule its yearly safety inspection so it is always ready to service you in the winter. You may think that your furnace is working and it doesn't need maintenance. But it can be suffering from an underlying issue. Without yearly inspection, the technicians can't look into the issue until you call them for heating repair. The underlying issue could still be minor. Without proper treatment, it can lead to unwanted consequences. 
2. Install Fire and Carbon Monoxide Detectors 
If you do have them in your house or commercial building, make sure to replace their batteries every year. Remember that carbon monoxide is an invisible gas. It's a byproduct of the combustion process that happens in a gas-powered furnace. Although this gas is contained in the walls of the heat exchanger, it can leak if the furnace develops a crack. Unfortunately, at high levels, it can cause serious health effects. 
3. Replace Filter
The heating system uses a filter to trap harmful particles and prevent them from recirculating in your house. The frequency of changing the filter will depend on the type of heating system you have. Follow the manufacturer's instructions on how often to replace the filter. However, if you have pets at home, you may need to change them more frequently. Depending on the filter your heating system is using, you may need to replace it often or change it every year. Regardless of the type of filter, make sure to follow the manufacturer's instructions. 
4. Clear Vents 
The vents in your house are vital to the flow of air throughout your home. If they are blocked or closed, air can't flow. It can cause the system to work overtime to heat every part of your house evenly. If it continues to do so, it can lead to breakdowns. It can also cause leaks in the air ducts, which will cause mold growth.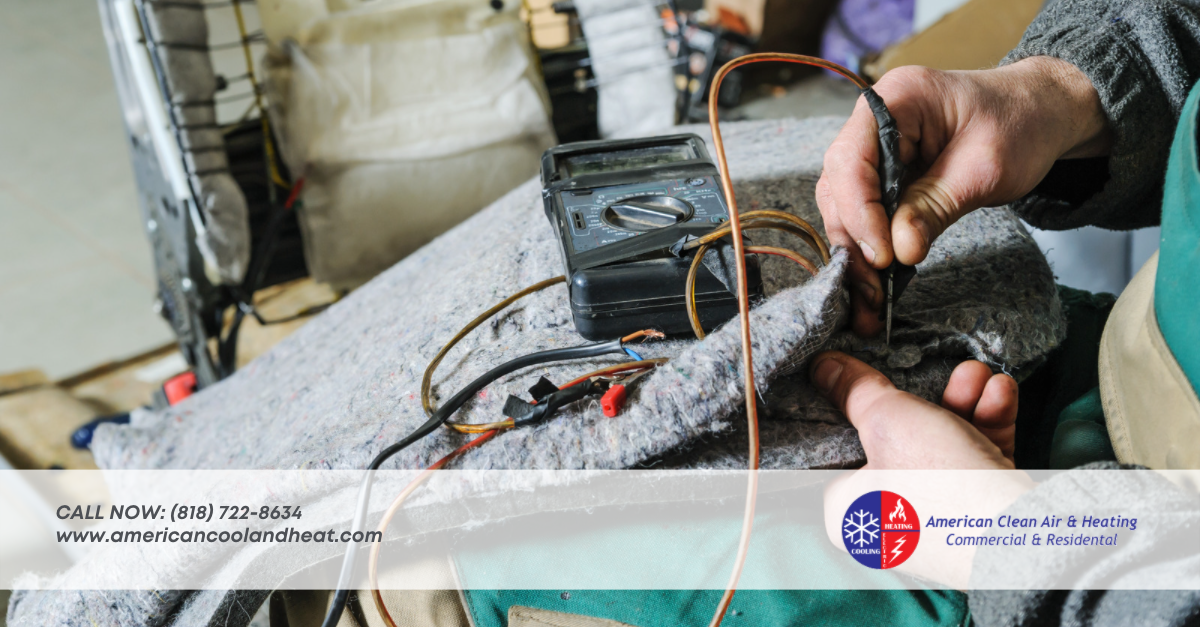 Call American Cool and Heat for Maintenance and Repair 
However, if your heater just stopped working, you need an emergency Long Beach heating repair. Call us here for a free onsite consultation: (818) 318-2490.