4 Ways a Regular Heating Service Can Lengthen Furnace Lifespan
A furnace is expensive. However, it is necessary when you're living in Los Angeles. If you wish your furnace to last as long as possible, you need regular furnace service in Los Angeles. Here are the ways furnace maintenance can extend your unit's lifespan. 
How Regular
Furnace Service in Los Angeles
Can Help Your Unit? 
To ruin the winter season in LA, you should avoid routine maintenance. Yes, that's how regular maintenance is necessary to your furnace. If the unit is well-maintained, it can avoid expensive repairs. In other words, the system is in tip-top shape all the time. If you forego regular maintenance, you'll soon be facing costly repairs for issues that can be avoided, like water leaks, unit frequent shuts-offs, carbon monoxide leaks, etc. 
1. Testing and Checking All Elements 
It's no secret that regular furnace maintenance can help in keeping it in peak working order. The maintenance tasks can ensure that the unit is clean and better maintained. In addition to cleaning the unit, the technicians will also test and check each element of the unit to identify possible issues and fix them before it's too late. They can also check safety controls and ensure that the unit is in tip-top shape. 
2. Reducing Energy Bill
The heating system in your house makes up 50% of your energy bill. It can easily add up if LA has long winter. Thankfully, though, you can reduce your energy bill by up to 30% if you choose to have it regularly maintained. Then, make sure that you have a programmable thermostat installed. It can help your winter to be a more affordable season. 
3. Maintaining Health Air Quality 
The benefits of regular maintenance don't stop there. Maintaining the furnace is vital to ensure that you're breathing clean air. Keep in mind that furnaces have air filters. They trap the particulates and allergens to ensure healthy air quality. However, the quality reduces if there's dirt and debris buildup. If your allergy symptoms are showing up, then it might be time for you to schedule your service with us. 
4. Preventing Gas and Carbon Monoxide Leaks
Yearly furnace maintenance keeps you and your family safe. The furnace produces heat while it burns fuel. And this is why the combustion process must be efficient. If there's a problem in the system, it can lead to a gas leak. A gas leak is dangerous to your health. And if you left it unchecked, it can also run the risk of carbon monoxide leaks. Unfortunately, these leaks are difficult to detect because the gas is odorless. With yearly maintenance, though, technicians can check any safety risks to your furnace.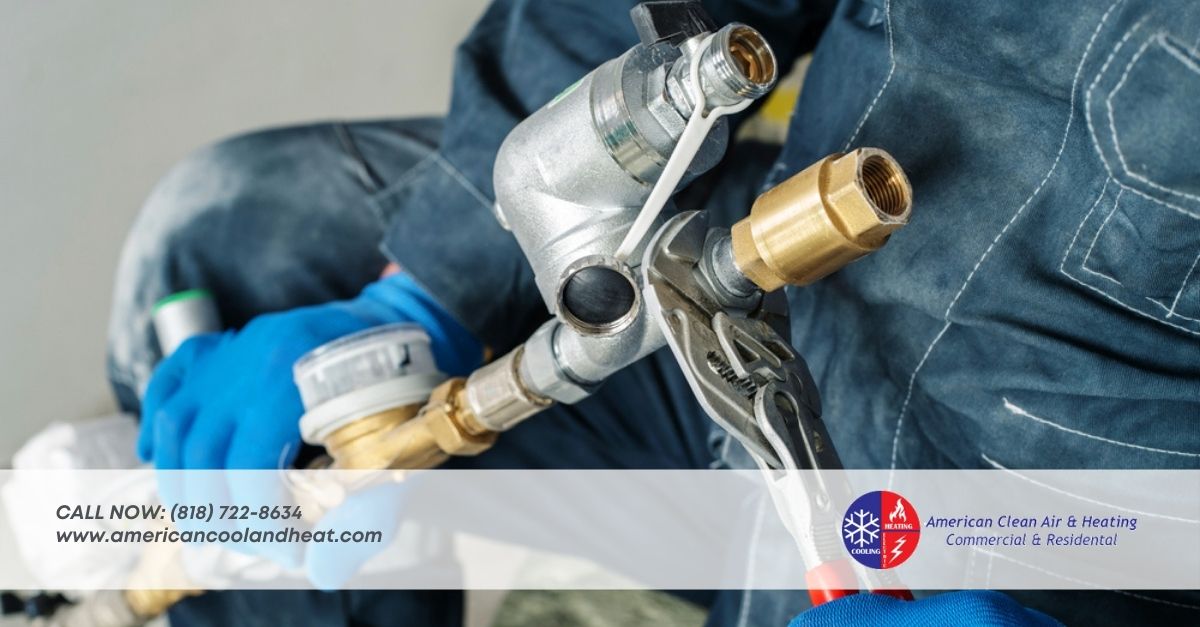 Handling Your Furnace Needs
American Clean Air and Heating is here to offer you premium quality furnace service in Los Angeles. The tasks involved in this service will guarantee you will enjoy winter in LA. Call us today to know more about this service or get a free estimate at (818) 722-8634.