AC Remote Not Working: Can We Fix It?
As you're sweating inside your Santa Clarita home, you reach for the remote and press the on button. But nothing happens. There's no beeping sound from the AC. Is your AC remote the problem or the AC unit? Sadly, the majority of the time, it's your AC remote that's acting up. In that case, you don't need an air conditioner repair in Santa Clarita.
Can We Repair AC Remote?
Of course, we can. Anything related to your air conditioning can be fixed by our American Clean Air and Heating Staff. It's the reason we're the top-rated AC repair company in Santa Clarita. Regardless of how big or small the problem with your AC is, you can count on us to fix it. When you choose us, you get a professional service and a free quote, among others.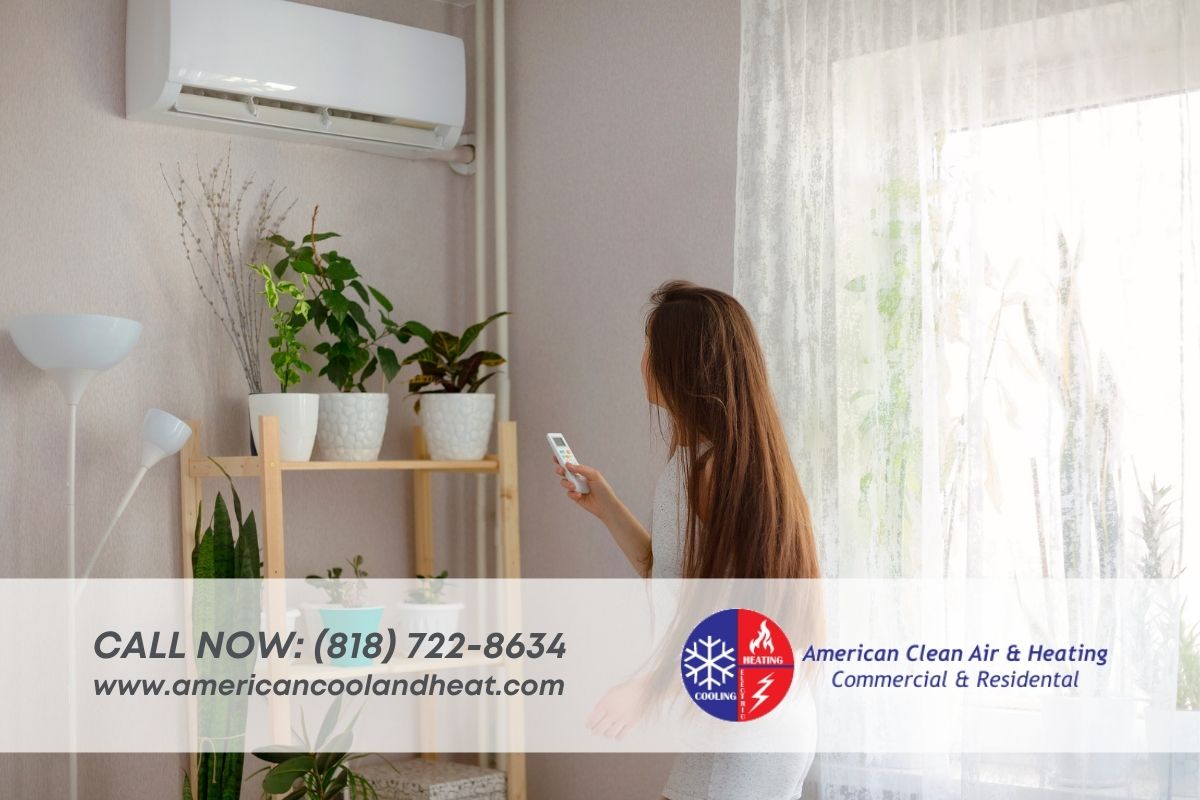 Do You Need an Air Condition Repair in Santa Clarita for a Broken AC Remote?
If you have figured out that the reason your AC is not turning on is that your AC remote doesn't work, you don't have to call an air condition repair specialist. The most common problem the AC remote doesn't work is that the batteries need replacement. If it has been a long time since you replace them, then you would need to discard the old ones and replace them with new batteries.
If replacing them doesn't work, you should ensure that you have inserted the batteries properly. That is you have inserted them according to their polarities as instructed in the chamber.
When to Call the AC Repair Technicians?
If you have tried replacing the batteries and cleaned the remote, it might be time to call in the experts. It could be that the remote's sensor is malfunctioning. The sensor is found at the tip of the device to send signals to the interface of the AC unit. If that sensor is squashed, it can damage the sensor. Don't worry it's fixable. Our AC repair team will be here to help you.
On the other hand, if your AC remote starts working properly but your air conditioning unit doesn't give you the cool air that you want, then it's time to call in the experts. Warm air is one of the reasons we visit our clients' buildings or homes because their units are blowing warm air.
Warm Air Coming Out of the Vents
It's a common issue. But before you call in experts, make sure to check the thermostat. It must be switched to cooling mode. That is, you need to set it to a lower temperature than your house's current temperature. However, if it still blows warm air, it can be a compressor issue. You can't fix it on your own. Instead, you need to call our American Clean Air and Heating team.
Let the Pros Fix It
No matter how small or big the issue with your AC is, you need to consult with our AC specialists. DIY fixes do not always resolve the issue. Keep in mind that your home's cooling system is complex. It needs the expert hands of our technicians. Call us today to get a free estimate for air condition repair in Santa Clarita: (818) 722-8634.