Affordable, Reliable HVAC Installation in Glendale CA
Heating, cooling, climate control, it is all a big part of being a home or business owner, and something you shouldn't have to tackle alone. Whether you need heating or cooling repairs/maintenance, the professionals you should be calling are the ones from American Cool and Heat. Professionals with decades of experience under their belts, there is no better option for HVAC Installation in Glendale CA.
Some HVAC repair and maintenance companies charge high prices for lackluster services, but the best HVAC installation Glendale CA has to offer comes from American Cool and Heat. Affordable, reliable, and professional, make sure you are never caught in a heating or cooling emergency ever again.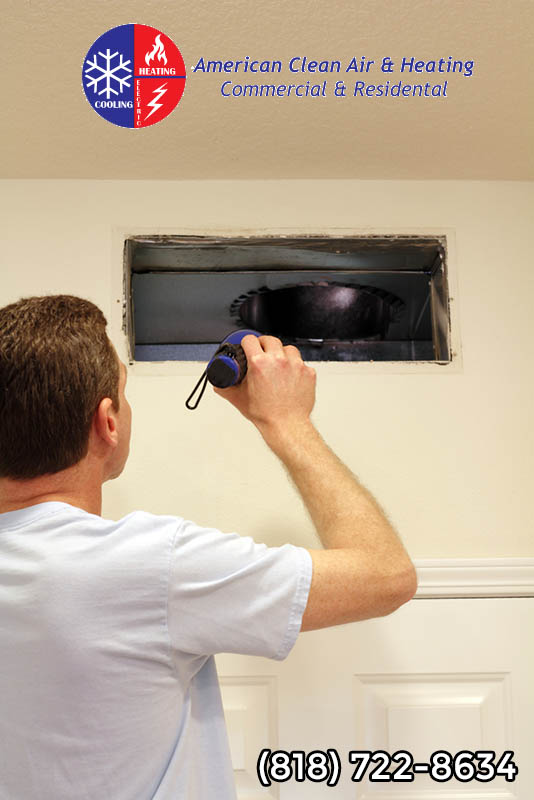 HVAC Installation in Glendale CA & More Services
Though Summer is coming to a close, you never know when sunny California will get hit with a heatwave, and having a working and reliable AC is a super important part of living and working anywhere in CA. Air conditioning makes conditions more comfortable and can help to create a healthier breathing atmosphere anywhere you use it. 
With American Cool and Heat, you have access to the best and most comprehensive AC repair, maintenance, and installation services Glendale has to offer. Here are just some of the HVAC services American Cool and Heat can help you maintain your cooling needs: 
Heat pumps

Self-contained or remote condensing units

Rooftop units

Spot coolers

Cooling coils

Semi-hermetic compressors

Open drive compressors

Reciprocating chillers

Centrifugal chillers

Evaporate Coolers

Dehumidifiers

Humidifiers
Heating Services
Though you live in California, the sun doesn't shine all year long. During Autumn and Winter, California can become quite chilly, with frosty winds and icy rain washing away the warmer weather. Though AC is integral to living in California, many new residents have no idea they need to consider heating as well. 
At American Cool and Heat, you can take advantage of tons of heating system repair and maintenance services. Here are some of the ways American Cool and Heat can help you keep your heating system up and running for whenever you need it: 
Air rotation units

Infrared heaters

Hydronic boilers

Boiler feed pumps

Steam boilers

Unit heaters
Repair, Installation, and Maintenance
With American Cool and Heat, you have constant support for all of your climate control needs. Whether you need problems or malfunctions repaired, new systems/units installed, or regular routine maintenance, you know who to call. Though happy to perform emergency repairs and fixes, with American Cool and Heat, regular maintenance can help you cut down on emergency repairs altogether, saving you time, money, and energy. 
Visit the American Cool and Heat website today to learn more about all the services we have to offer, or call (818) 722-8634 for a free estimate.