Air Condition Repair in San Fernando Valley to Keep You Cool Again
Many residents in San Fernando Valley depend on their ACs. An air conditioning unit is one of the most beneficial appliances, especially in the summer. It's a tough machine. But it needs TLC, too, if you wish it to give you optimal performance. Before the hot weather comes, make sure you have contacted an air condition repair in San Fernando Valley to troubleshoot or maintain your AC. You don't want to be covered in sweat in the summer because your AC isn't keeping you cool. Once the weather warms up, contact our AC repair experts to diagnose any issues with your AC and have it cleaned. 
Does
Air Condition Repair in San Fernando Valley
Clean Air Filter? 
A clogged filter can restrict airflow. As a result, it decreases the unit's efficiency. It can't also cool the air effectively. Cleaning the filter must be done periodically, like once a month or twice a month. If you haven't cleaned for several months, it won't give you cool air anymore. During scheduled maintenance for your AC, cleaning the air filter is part of the job. However, we recommend cleaning your unit based on the manufacturer's recommendation. Keep in mind that AC maintenance that requires an expert doesn't happen every month. But cleaning the filter needs to be done every month. If you have pets at home, you must clean it more often. Our team receives several calls each day from homeowners in San Fernando Valley about their AC units not working well. Most of the time, the reason for the issue is a dirty filter.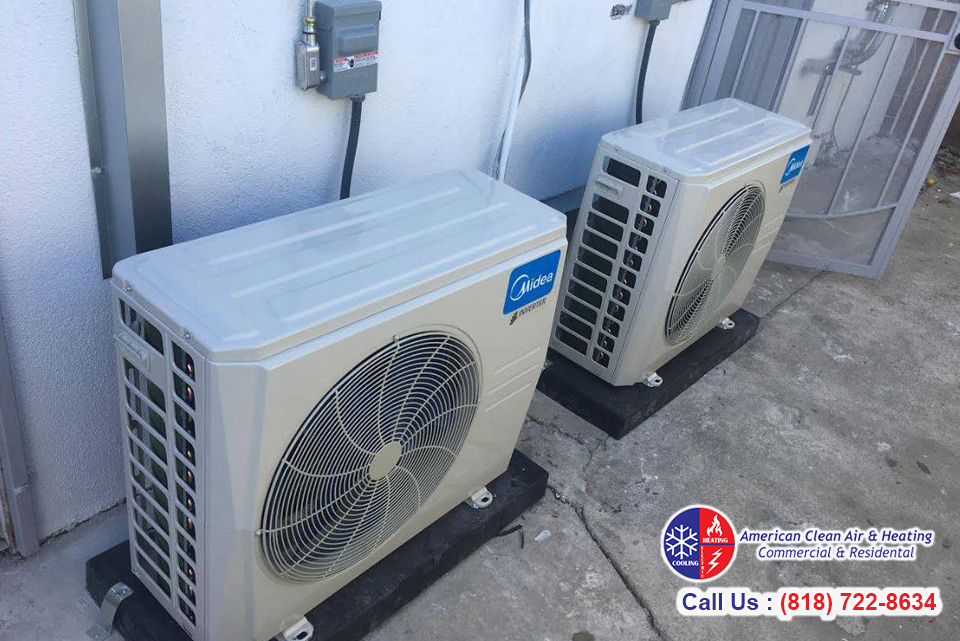 Window AC Vibrating, What Does It Mean? 
Indeed, air conditioning units do make a lot of noise. You can hear the fan whirring and the sound of the compressor cycling on and off. But they are normal noises. On the other hand, if the noise sounds like it's vibrating, then it could mean that the unit hasn't been installed properly. You may contact the technician who installed the unit. Or you may call our AC experts to ensure that the unit sits securely in the window. Our AC experts won't miss those steps mentioned in the user's manual on how to install your window AC. It means that if you hired our team to install the unit for you, you won't be having any poor installation issues in the future. 
Yearly Checkup 
Your AC requires yearly checkups, even if it's still new. Our AC repair specialists will inspect your AC to catch serious issues before they get worse. In that way, the unit won't leave you bothered and hot, especially in the summer. Our technicians will check every crucial part of the unit to ensure that it's still functioning well. If it needs recharging, our team will do it for you. Our AC specialists may also recommend you to purchase a new AC if yours is beyond repair. If you're interested, our team will measure the size of your room so you will know the size of the AC unit that you need to buy. If you need an air condition repair in San Fernando Valley, you can trust our American Clean Air and Heating team to fix your unit properly. Call us today at (818) 722-8634.