Air Conditioning and Heating Installer in Pasadena
When you own a home in California there are fewer things more important about your house than the air conditioning and heating systems. The weather in California is well-known and you know what to expect when you are there, particularly during the spring and summer months when the potential for it to get very hot is always there. If you are unsure about the age of the system in your home or you just feel it is time for an upgrade to a new system you want to be sure that you call an experienced and qualified air conditioning and heating installer in Pasadena to provide you with the best system possible.
Experience is Vital in a Professional AC Service
Getting the services of an installer that has years of experience behind them can be very important to you when you are having a system installed. You want someone that has dealt with all types of homes and all kinds of situations with heating and cooling systems so they will know just how to approach everything and take on any task that comes along with skill and ease. You also want technicians that are trained and qualified and have an understanding of all of the latest technology, systems, tools and techniques needed in today's modern homes so that they can install a system for you that is going to work properly and efficiently at all times.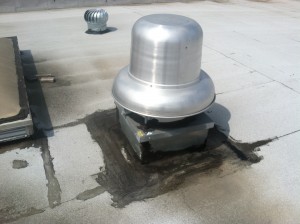 Take Your Time in Choosing a Service
Simply choosing the first name you see in the phone book or the first name that comes up in an online search may not always work out that well for you. You really need to do your homework so that you can find the best company in the area to work with you, particularly if you are getting a whole new system installed. Air conditioning and heating systems are a big job and a major expense for you as a homeowner so making sure you have chosen an installer you have complete faith in to do the job right, well and within your budget is of vital importance. Be sure to talk to a company in-depth so you can find that comfort level you are looking for to work in your home.
Getting a quality air conditioning and heating installer in Pasadena or the surrounding area is an important task for you and not one to be taken too lightly. The last thing you want is a new system that does not run efficiently or needs constant repair, costing you more and more time and money over the long haul. Choose the company that has the best experience and track record and you will be rewarded with a great system and an installer you can always count on to help.