Air Condition Repair in Malibu to Fix Refrigerant Leaks
Your air conditioner has refrigerant in the coils. It absorbs heat from the air. In other words, it's the one that's giving you cool air in your Malibu home. If the refrigerant is leaking, you need to call an air condition repair in Malibu to fix the leaks ASAP. If your unit is low on this compound, it means that there's a leak or it was undercharged during installation. Now, if it's leaking, you may think that you just call someone to add a refrigerant to your AC. But it's not the precise solution for this issue.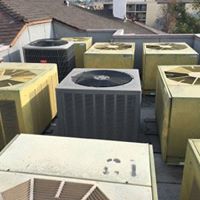 How
Air Condition Repair in Malibu
Resolves Refrigerant Leaks? 
Our AC specialists won't just add refrigerant. Instead, they will fix the leak first and test it. Now, if there's no leaking, that's the time that they will add the right amount of refrigerant. Your AC unit performs more efficiently if it contains the exact amount of refrigerant as specified by the manufacturer. It means that it's not undercharged or overcharged. Furthermore, you need to fix the leak right away because refrigerant is harmful to you and the environment. Refrigerant leaks can be easily avoided if you just perform annual maintenance. During the yearly maintenance, our team will check any issues that may be affecting your unit before they get worse. And if they see anything that can lead to refrigerant leaks, they will fix it right away. However, they will only do so with your permission. Apart from refrigerant leaks, another reason for homeowners calling our air condition repair team in the middle of the afternoon is when they notice that their unit is turning on and off frequently. One of the issues here is a failure in electric control. Most old AC units will experience this problem because of wearing out of their compressor and fan controls. Our team will also examine this part to check if the wire and terminals have corroded. The sensor problem is also checked during the repair. An AC unit has a thermostat sensor. It measures the air temperature coming in the evaporative coil. If it's not in its proper position, the AC would behave erratically. It's another reason you will call our AC repair. There's no need to call an air condition repair team every month if you only properly maintain your unit. Maintenance doesn't have to happen every day. For instance, you need to change the filters every month or clean them once a month. It depends on the manufacturer's instructions. This doesn't require calling a professional. However, if your AC requires more than just regular maintenance, you can call our AC repair team to fix any issues you have with your AC system. Our team will check the unit's refrigerant amount, test it for leaks, and add when necessary. But they don't just release the refrigerant to the atmosphere during testing. Rather, they use special equipment to catch any refrigerant that got out of the system. If you're having issues with your AC unit, you may call our air condition repair Malibu team at any time by dialing (818) 722-8634.