Be Prepared and Get Air Condition Repair in West Hollywood Now
You have heard the old Boy Scout motto of "Be Prepared" many times in your life. While you may take the idea with a grain of salt, there is a lot of truth behind the statement, especially when it comes to getting your home ready for the coming months. When you live in the Los Angeles area, there is never a wrong time to think about how the air conditioning in your home is working. You always want to be sure your system is at its best so that when you know you will need to use for days on end, it will be there for you. That is why being a proactive homeowner is a good thing for you, why being prepared and getting air condition repair in West Hollywood now can help save you from aggravation later on.
Staying Ahead of the Repair Rush
Let's face it – you know there are going to be times as summer gets closer where there will be many other homeowners in the same boat as you, having AC problems and trying to get a hold of repair service for help. Service companies can get stretched thin once the late spring months come along, and you may find that getting an appointment with anyone can leave you for days without any AC in your home at all, making you and your family cranky and uncomfortable. You can stay ahead of the rush and get potential problems taken care of now while the work may still be slow and services can get to you right away.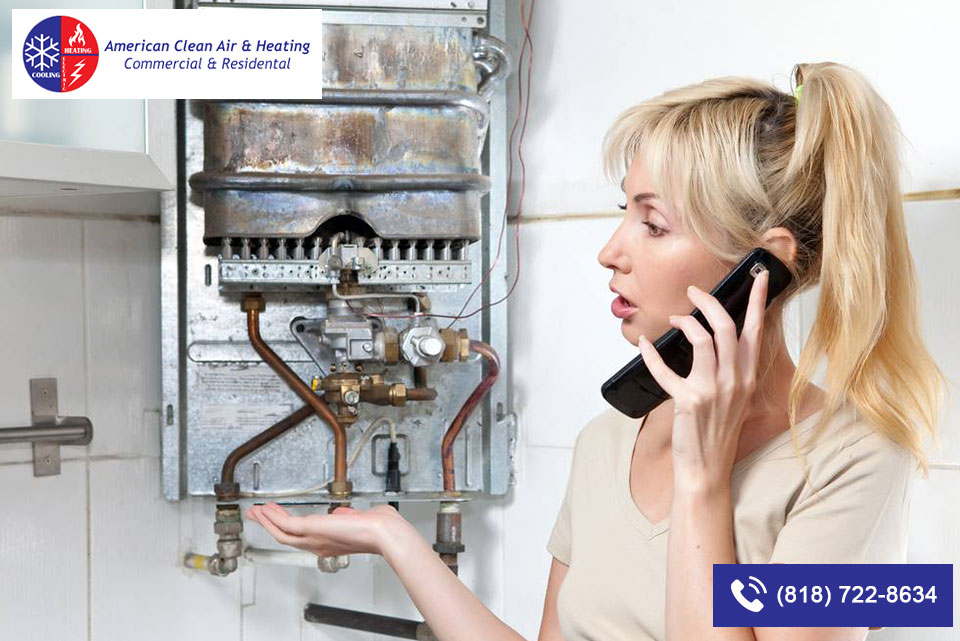 Catching a Repair Early On
Being prepared and calling for air condition repair in West Hollywood can save you from more expensive repair work later. Very often small problems that are caught just as they developed or started can get taken care of efficiently and without costing you a fortune. Issues that are allowed to carry on for weeks or months while your system stays in use can cause undue wear and tear on the system, leading to worse breakdowns that can cost you time, money, and aggravation.
Repair Work from the Experts
At American Clean Air and Heating, we can offer you the air condition repair in West Hollywood that you need so the job gets done well for you. We are the leading AC repair company in the Los Angeles area and have helped thousands of customers over the years with repairs, maintenance, and installation of systems. Phone our office today so you can set up an appointment with us. You can reach us at 818-722-8634, and we will get to you as soon as we can to repair your system and keep your AC at its best. If you want to send us a message or you have questions that you would like to ask, please send us a message using our online contact form, and a member of our friendly staff will get back to you.