Call An Air Condition Repair Team In Los Angeles Today
Are you struggling to get the best from your AC unit? You may have started to notice that there are some problems with your air conditioning systems, and are uncertain whether you should call in professional help. If you are operating a unit that is not working correctly or is causing you problems inside your home or office, then it is a good idea to call in the experts to help keep your rooms cool and suitably temperate for the LA climate. An Air condition repair team in Los Angeles can fix your problems quickly to ensure that you don't have to live with a non-functioning AC unit.
Air-Conditioning Systems Producing Unpleasant Smells
This is one of the most common reasons for homeowners to call us in and can be caused by a number of issues. The first issue is a smell of mold or must when the AC unit is on. This can be caused by a mold which has formed in the air conditioner itself. This must be fixed immediately, as it is a threat to health. A very strong acrid smell may indicate that wire insulation has melted, which also needs to be repaired as soon as possible.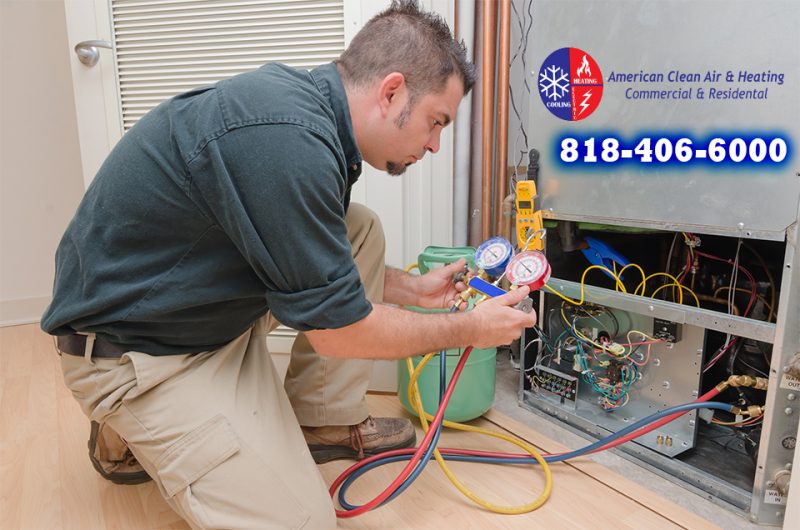 Loud Noises Coming From AC Unit
Another problem prompts homeowners and business managers to call us is an increased level of noise coming from the unit. The AC unit should be very quiet when it is working correctly, so loud bangs, piercing or squealing noises and grating sounds indicate that something has gone wrong. When you start hearing these unusual sounds, you must call in an AC repair team as soon as possible, to prevent further damage to the motor and cooling systems in the unit.
Get Help With Any Issues Today
Are you looking for immediate assistance with an AC unit on your property? If you need quick fixes, call American Cool and Heat today. With our experienced teams, we can offer you Air condition repair services in Los Angeles that will assist you with any type of AC unit problem. If you have been wondering whether you should call in the experts, then the answer is yes, because when you call in American Cool and Heat, you get a service that you can trust. To get a free estimate for your AC unit repairs, simply talk to us online, or call us on 818-722-8634 now.