Chill Out this Summer: Top-rated AC Repair Company
As the summer heat intensifies, it's crucial to have a reliable AC repair company by your side to keep you cool and comfortable. Look no further than American Cool and Heat, the top-rated AC repair company. With our expertise and commitment to exceptional service, we are here to provide expert solutions for all your cooling needs. Say goodbye to sweating profusely and sleepless nights, as we bring you the ultimate comfort this summer.
Why Choose American Cool and Heat for Your AC Repair Needs?
When it comes to selecting an AC repair company, you need a team that not only understands your needs but also delivers outstanding results. American Cool and Heat stands out from the competition for several reasons:
Expertise: With years of experience in the industry, our technicians possess the knowledge and skills to handle any AC repair job efficiently. We stay up-to-date with the latest advancements in cooling technology to ensure top-notch service.

Professionalism: We take pride in our professionalism and strive to exceed customer expectations. Our technicians arrive on time, wearing proper attire and carrying the necessary tools to diagnose and fix your AC issues promptly.
Expert Technicians: Ensuring Quality Solutions for Your Cooling Systems
At American Cool and Heat, we understand the importance of having a well-functioning cooling system during the summer months. Our team of expert technicians is highly trained and certified to handle a wide range of AC repair services. From diagnosing complex issues to performing precision repairs, we have the expertise to keep your AC running smoothly.
Comprehensive AC Repair Services to Beat the Summer Heat
We offer a comprehensive range of AC repair services tailored to meet your specific needs. Whether you're facing issues with cooling efficiency, unusual noises, or frequent breakdowns, our technicians will conduct a thorough inspection to identify the root cause of the problem. From repairing refrigerant leaks and replacing faulty components to optimizing airflow and enhancing energy efficiency, we've got you covered.
Prompt and Reliable Response: Your Comfort is Our Priority
We understand the discomfort and inconvenience caused by a malfunctioning AC system, especially during the sweltering summer heat. That's why we prioritize your comfort and ensure a prompt and reliable response. When you reach out to us for AC repair services, we strive to schedule an appointment at your convenience and dispatch our technicians promptly. Our goal is to restore your cooling system's functionality quickly, allowing you to chill out and enjoy a comfortable summer.
Customer Satisfaction: Building Trust with Every Service Call
At American Cool and Heat, customer satisfaction is at the core of our business. We believe in building long-term relationships with our clients based on trust and transparency. Our friendly and knowledgeable technicians will take the time to listen to your concerns, answer your questions, and provide you with honest recommendations. We are committed to delivering a service that exceeds your expectations and ensures your complete satisfaction.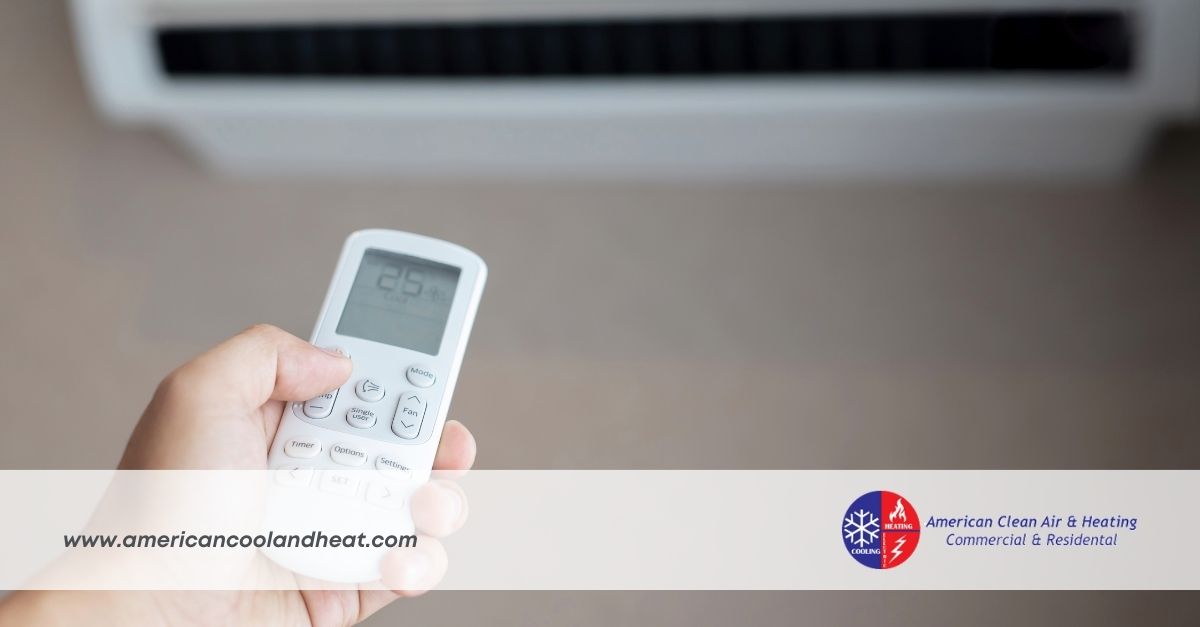 Affordable Pricing: Value for Money with American Cool and Heat
We believe that everyone deserves access to high-quality AC repair services without breaking the bank. That's why we offer competitive and transparent pricing. Our upfront quotes and fair pricing ensure that you receive excellent value for your money. Rest assured, there will be no hidden costs or surprises when you choose American Cool and Heat as your AC repair company.
Schedule Your AC Repair Service Today and Enjoy a Cool Summer
Don't let a malfunctioning AC system ruin your summer. Contact American Cool and Heat today to schedule your AC repair service. Our dedicated team is ready to provide you with the expertise, reliability, and outstanding customer service you deserve. Let us help you chill out and enjoy a comfortable and refreshing summer season.