Cool Solutions: Expert AC Repair Services to Beat the Heat
American Cool and Heat, your trusted source for all your cooling needs. As the temperatures rise and the summer heat becomes relentless, keeping your home cool and comfortable is a top priority. With our expert AC repair services, we ensure that you can beat the heat and enjoy a refreshing environment throughout the season.
AC Repair: Ensuring Your Home Stays Cool and Comfortable
When your AC unit starts acting up or fails to provide the cool air you need, it's time to turn to the professionals. At American Cool and Heat, we specialize in air conditioning repair to ensure that your home stays cool and comfortable, even during the hottest days of summer. Our experienced technicians are trained to diagnose and fix a wide range of AC issues, restoring optimal functionality to your system.
Why Choose American Cool and Heat for AC Repair
There are several reasons why American Cool and Heat stands out as the preferred choice for AC repair:
Expertise and Experience: With years of experience in the industry, our technicians possess the knowledge and skills necessary to handle any air conditioning repair. We stay up to date with the latest advancements in cooling technology to provide you with the most effective solutions.

Prompt and Reliable Service: We understand the urgency of air conditioning repair, especially during the sweltering summer months. Our team is committed to providing prompt and reliable service, ensuring that your AC issues are addressed quickly and efficiently.

Transparent Communication: At American Cool and Heat, we believe in open and honest communication with our clients. We will clearly explain the issues with your AC system, discuss available repair options, and provide upfront pricing. You can trust us to keep you informed every step of the way.

Customer Satisfaction: Your satisfaction is our top priority. We strive to deliver exceptional service and ensure that you are completely satisfied with the results. We value the trust you place in us and work hard to exceed your expectations.
Our Expert AC Repair Process
When you choose American Cool and Heat for your AC repair needs, you can expect a seamless and efficient process:
Diagnosis: Our skilled technicians will thoroughly inspect your AC system, identifying the root cause of the problem.

Repair Plan: Based on the diagnosis, we will develop a comprehensive repair plan tailored to your specific needs.

Professional Repair: Our technicians will execute the repair plan with precision and expertise, using quality parts and materials.

Testing and Evaluation: After completing the repair, we will thoroughly test your AC system to ensure it is functioning optimally.

Follow-up and Maintenance: We will provide recommendations for ongoing maintenance to keep your AC system in top condition and prevent future issues.
Stay Cool and Save Money: The Benefits of Timely AC Repair
Timely AC repair offers numerous benefits for homeowners:
Improved Energy

Efficiency

: A well-maintained and repaired AC system operates more efficiently, reducing energy consumption and lowering utility bills.

Enhanced Comfort: With proper AC repair, you can enjoy consistent and comfortable cooling throughout your home, eliminating hot spots and temperature inconsistencies.

Extended Equipment Lifespan: Regular AC repair and maintenance can extend the lifespan of your equipment, saving you money on premature replacements.

Prevention of Costly Breakdowns: Addressing minor AC issues promptly can prevent them from escalating into major and expensive repairs down the line.
Tips for Maintaining a Cool Home in the Summer
In addition to professional AC repair, here are some tips to help you maintain a cool home during the summer:
Regularly Clean and Replace Air Filters: Clean or replace air filters regularly to ensure proper airflow and efficient cooling.

Seal Air Leaks: Inspect windows, doors, and ductwork for air leaks and seal them to prevent cool air from escaping and hot air from entering.

Utilize Ceiling Fans: Use ceiling fans in conjunction with your AC to circulate cool air and create a comfortable breeze.

Control Sunlight: Use blinds, curtains, or window films to block out direct sunlight, reducing heat gain inside your home.
Programmable Thermostat: Install a programmable thermostat to schedule temperature adjustments and optimize energy usage.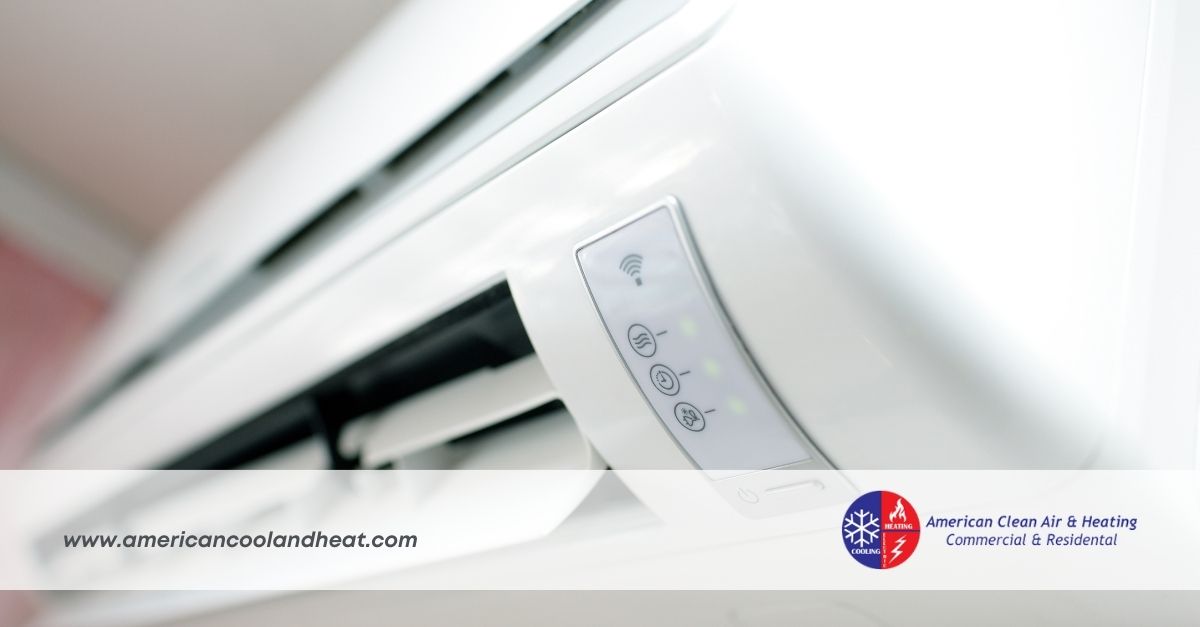 Experience Cool Solutions with American Cool and Heat
Don't let the summer heat get the best of you. Trust American Cool and Heat for expert AC repair services that will keep your home cool and comfortable throughout the season. With our experienced technicians, prompt service, and commitment to customer satisfaction, we are your go-to source for all your cooling needs. Contact us today to experience cool solutions with American Cool and Heat.