Dealing with the Unexpected -Air Condition Repair in Glendale
It has been another long and tiring day at work and you are ready to just get home and relax. You spent enough time fighting the traffic and dealing with the hot, sticky and humid weather and you only want to be home to enjoy the cool air of your AC for the rest of the night. The only problem is that when you walk through the front door of your home you are not hit by the cool air you were hoping for; instead you feel nothing but warm, stale air all around you. A feeling of dread comes over you as you realize something has gone wrong with your AC system. In order to deal with this unexpected problem you want to know who to call for air condition repair in Glendale right away.
Be Prepared Ahead of Time
Getting caught with your guard down in a situation like this can be a very helpless feeling. That is why it is always a good idea to know a service you can call ahead of time so you are ready if something like this should happen. If you have a central air conditioning system in your home, it is always a good idea to make sure it gets serviced once or twice a year so you can make sure it is cleaned properly, any filters get changed, any worn parts are replaced and any potential problem areas get caught right away. If you do this, you will already have the name of a service that you can call when a problem like this occurs.
Getting Help Fast
At a time like this you want to know that the company you call for air condition repair in Glendale is going to be responsive to you. Make sure that the service you use has a strong reputation not just of doing great work but of showing up on time and handling phone calls and inquiries with professionalism so that you know it is someone you can count on and trust.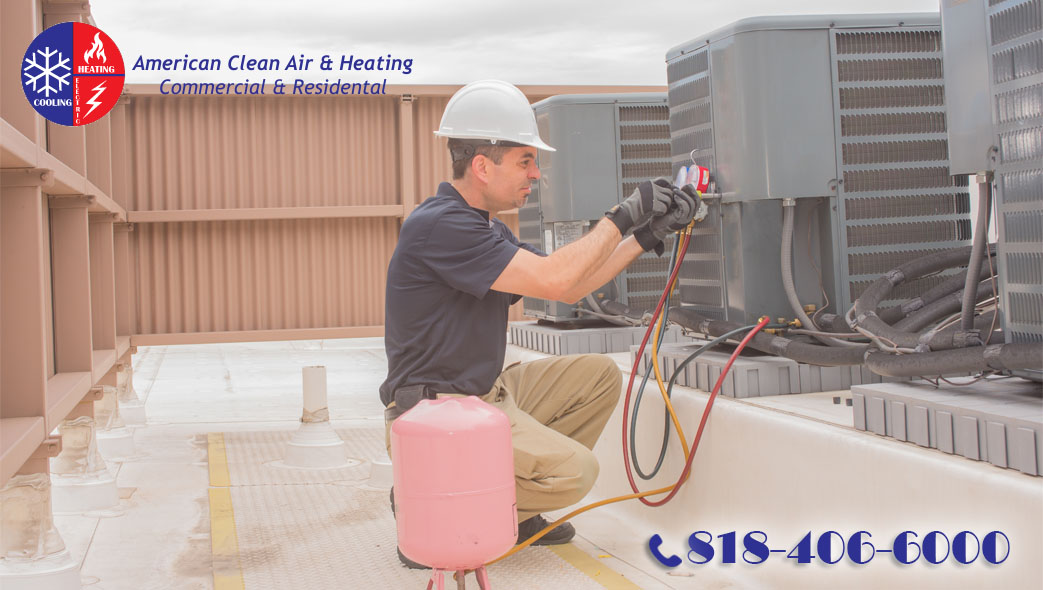 Call a Reliable Service
In the end, when you want the air condition repair you know you can rely on you want to call American Clean Air and Heating at 818-406-6000. American Clean Air and Heating will provide you with expert service on your AC system so they can get everything up and running for you and maintain your system so you will not have to worry about the unexpected again.