Do You Need AC Repair if the AC is Making You Cough?
If it's hot outside, you would want your house to give you a cooler temperature. Thus, you turn it on. But every time your AC is running, you cough or sneeze. Are you allergic to your house? Or could it be that the unit needs to see an AC repair specialist? 
Do You Need AC Repair or Is It Just an Allergic Reaction? 
Your air conditioning can spread allergies. If you sneeze or cough after turning it on, it can be that the AC is causing the symptom. However, if you're the only one sneezing or coughing while the other members of the household don't experience these symptoms, then what you need is a doctor. 
How Does AC Spread Allergies? 
An AC distributes airborne pollutants. It delivers them throughout your home. These contaminants could be pollen, mold, pet dander, bacteria, dust mites, and pollution. It's said that 60% of asthma cases are caused by these airborne pollutants. To determine if these pollutants are causing your symptoms, you should check your filters. Dirty filters can distribute these particles in the system. 
How Often to Change AC Filters? 
In the peak allergy season, you need to change or clean your AC filters once a month. But it depends on where you live. Your environment can determine the type of airborne pollutants in the atmosphere. But these pollutants can be minimized by maintaining and cleaning your filter. Having a clean filter can trap spores. Air is circulated throughout the AC system. However, if your system has a dirty filter, it will only spread, dust, mold, and mildew. 
Dirty Filters Lead to Expensive AC Repair 
If you don't clean your AC filters as often as needed, the dirty filters will cause your AC to function inefficiently as it reduces the free flow of air. However, maintaining your AC doesn't only involve changing or cleaning filters. It's also vital that other parts of the system are cleaned or inspected. This will effectively reduce the chances of microbes that rest in the air ducts. 
On the other hand, if you failed to properly maintain your AC, it will lead to an expensive repair. In some cases, though, AC repair is not enough to resolve the issue. You may need to replace the AC system to prevent allergic reactions. 
How Much Does AC Repair Cost? 
The repair cost will depend on the things to be fixed. If it's a major repair, you will have to spend more than $500 to fix it. On the other hand, if the repair involves fixing ductwork, the cost can be more expensive. The cost is also dependent on the size of your house.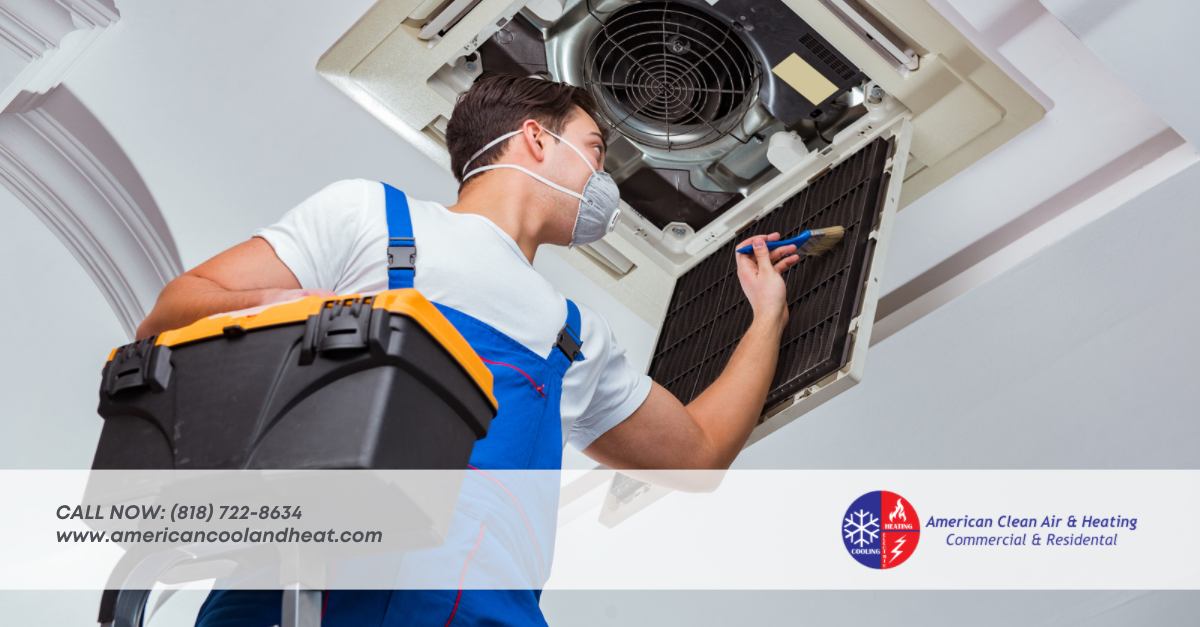 Should You Repair or Replace Your AC? 
You can't just choose to repair or replace your AC without first consulting a technician. That's why before you decide, make sure to talk to our AC repair specialist at American Clean Air and Heating. Get a free consultation about our AC repair service by calling (818) 722-8634.