Facts to Know About Your AC Repair Company
When you are having trouble with your air conditioning it can create a great deal of havoc in your life, especially when you live in a warm area in California. The thought of having an AC system that is not functioning as it should or, even worse, not working at all, can make your days and nights at home seem endless and uncomfortable. At the first sign of any type of trouble with your AC system you are going to want to reach out to a repair service to take a look. Before you make that first phone call there are some basic facts you are going to want to know about your AC repair company so you can be sure you get a good job done.
License and Insurance
Any repair company that you are considering using should be properly licensed and insured before you let them perform any work for you. Getting someone that has the proper license lets you know that the technicians have undergone proper training and have the experience needed to work on AC systems and provide any of the services that may be necessary. Insurance is also an important factor to consider as you want to be sure that you are protected in case there is any type of accident where damage is caused to your system or home or if someone is injured during the repair or installation process.
Reliability in Service
You want to know that the AC repair company you hire is one that is going to be reliable in every way. This means that they are going to answer the phone or messages that you leave promptly, schedule appointments and show up in the given time frame to do the work they are promising to do. You also want to know that the company is going to perform quality services, whether it is the repairs that they need to perform or providing you with help in installing a new or replacement system.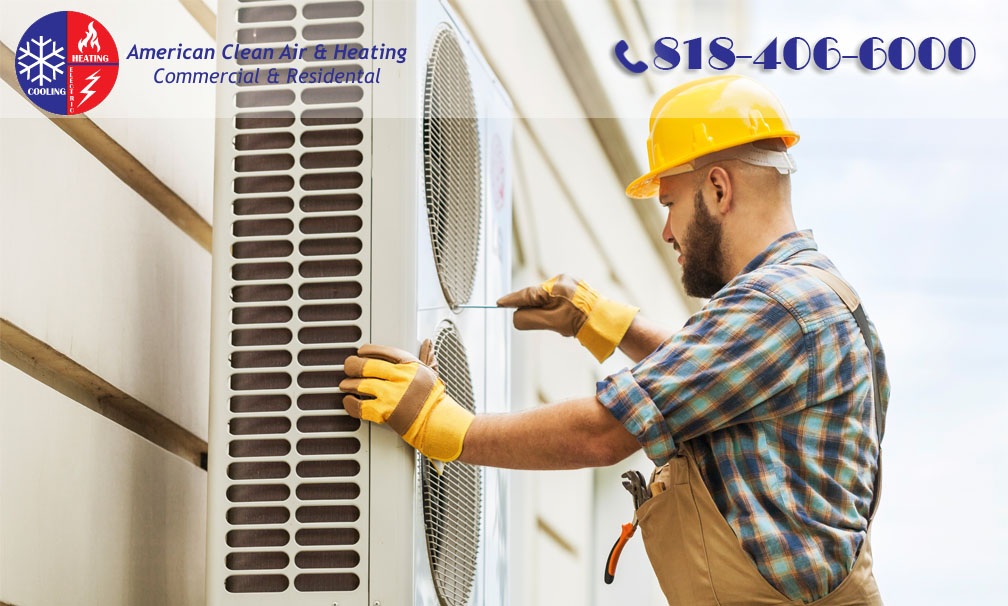 Turn to a Company You Trust
If you are in need of an AC repair company to help you with your failing system, call the experts at American Clean Air and Heating at 818-406-6000. American Clean Air and Heating services the greater Los Angeles area and has over twenty-five years of experience in the region of helping people with all of their needs with their air conditioning systems.