Find the Right Service for Your AC Repair
You come home from work one day, expecting everything at home to be the same as it always is. However, this time when you walk through the door, you cannot help but notice that something is wrong. The air in your home is stale and muggy, and it does not sound like your air conditioning is running at all. What could be even worse is that the system is running but is making very loud noises that cause concern for you. You do not want to hesitate, and the time is now for you to find the right service for yourAC repair that you need fast.
Quality Reputation for Repair Work
The first thing to consider, if you have never had to call a repair service before, is that you find a place with an impeccable reputation. Talk to neighbors, family or friends in the area and see what service they use for the repair work that they may need. With the names of the services you get, you can then look up the company, read their website, check reviews by customers, and see who the best fit for you may be.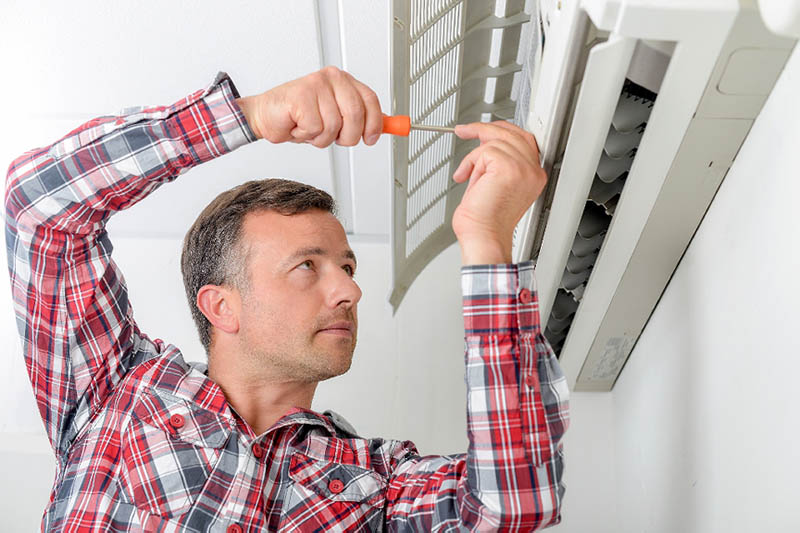 Getting a Fast and Reliable AC Repair Service
When your AC is not working correctly or at all, and you need AC repair quickly, you want to know you have a service that can respond to you quickly. There is nothing more frustrating than calling an office several times and leaving messages or sending email messages that go without a response for a long time. You want a service you know you can rely on and will be there to answer the call no matter what day of the week it is or what time it may be so you can get the help you need.
We Offer the AC Repair Service You Need
Here at American Clean Air and Heating, we can provide you with the quality AC repair you need. We have a stellar reputation in the Southern California area and can offer you the fast response time and assistance you need when your system is failing. Contact us by calling 818-403-3128, and we will get a service person out to you right away, check your system over, give you a free estimate, and perform the work you need quickly to get your AC up and running again.