Finding Air Condition Repair in Santa Clarita Area
If you do not live right in the center of the action, finding quality services that are conveniently located can be a real pain. In California, one of the number one repair services residents need is for air conditioning repairs and installations. American Cool and Heat has been servicing home and business owners all over California for decades, making them a leading expert in Air Condition Repair in Santa Clarita area. 
Professional, High-Quality Air Condition Repair in Santa Clarita
American Cool and Heat specializes in providing high-quality service that you can always count on. Every repair professional hired by American Cool and Heat receives consistent, high-quality training from their highly experienced staff. Placing great importance on doing the job properly the first time, the results of the service you experience with American Cool and Heat will speak for themselves.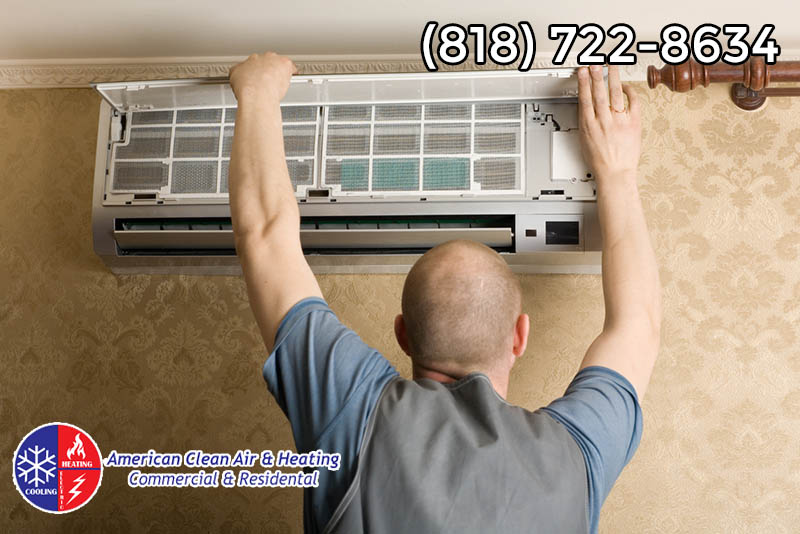 American Cool and Heat's air conditioning services help clients to experience more than just cool air. A properly maintained and serviced air conditioning unit provides home and business owners with clean, healthy air. A properly maintained AC unit should also come with significantly lower electrical bills since a good AC unit won't draw excessive power.
Air Conditioning Services
When you choose American Cool and Heat as your AC repair company, you will have access to their enormous list of services. Here are some of the services American Cool and Heat offers:
Forced Air Unit installation, repair, restoration

Central Air System

High-Efficiency Systems

Rooftop Units

Electric Heating Units

Duct Work

Heat and Furnace repair and installation

Routine maintenance on all heating and cooling systems

Thermostats and controls
No matter what service you need to be done, American Cool and Heat can help. American Cool and Heat is the best air condition repair Santa Clarita has to offer. All parts and labor from ACH are under warranty, and all their services are reasonably and affordably priced. Before any work is done, ACH will provide you with a written work estimate, so you never feel blindsided by hidden fees once the work has already begun. 
Once your services are complete, American Cool and Heat can provide routine maintenance to keep your unit running properly. Routine maintenance is important for keeping your unit healthy for its entire life expectancy, and with seasoned AC professionals on your team, you can expect to save lots of money, time, and stress. 
Have you been looking for a reliable Air Condition Repair in Santa Clarita area? Visit American Cool and Heat and see why everyone loves our services!