Get Proper Maintenance from an Air Conditioning and Heating Company in Encino
Many people often overlook just how important their central air and heating system is to their homes. You might assume that everything is working well throughout the year because you get the cool air or heat when you need it. However, without proper maintenance to your system, over time your system can degrade in several ways. The problems may not be immediately evident to you, but small signs will exist that can warn you about bigger problems that could come without care. It is important for you to get proper maintenance from an air conditioning and heating company in Encino like ours at American Clean Air and Heating to help keep your system at its best.
Basic Maintenance from our Company Helps
Even just getting basic maintenance performed like having the filters checked and changed can help make a big difference to your system. The filters are designed to help keep dust, dirt, and debris from circulating through the system. When the filters are not changed or cleaned at regular intervals, they will become dirty and ineffective. A clogged filter will restrict the airflow to your system, making your system have to work much harder than it should for your home. Failure to do anything about it could lead to larger mechanical failures of your system.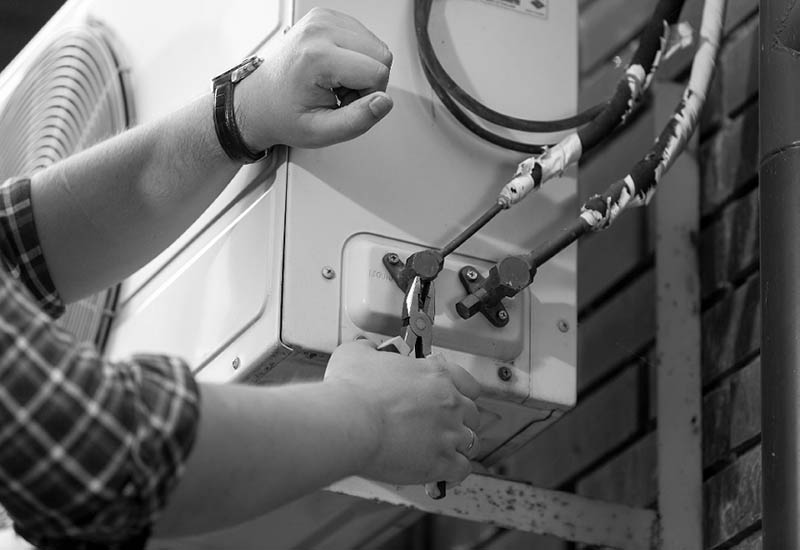 A Company to Check the Coils
Another important component of regular maintenance from an air conditioning and heating company in Encino is to check your condenser coil. While the filters work to keep debris away from the condenser coil, if your system is not maintained properly it can be easy for the coil to get dirty, preventing it from doing its job of absorbing the heat of your system. A check of the coil can help to keep it clean and free of debris so it continues to work properly for you.
Call Our AC and Heating Company
If you need an air conditioning and heating company in Encino to perform maintenance on your central system for you, make sure to contact us here at American Clean Air and Heating. We are the reliable and affordable experts in the area that can provide you with the service, maintenance, and repairs you may need for your system. You can contact us to arrange a service call by calling our office at 818-406-6000. We can schedule an appointment for you so you can make sure your system is cleaned and at its best all year long.