Go to the #1 Rated Central AC Repair Company in Los Angeles
It is in our nature that whenever something goes wrong in our home or in our lives that we want to find the best service possible to help us repair the issue. It does not matter if it is a problem with your car, your plumbing, your lawn, or even your body; you want a specialist that knows what to do, can do it well and is thought of as the best in the field. Approaching your air conditioning should be no different, and it makes sense that you want to go to the #1 rated central AC repair company in Los Angeles here at American Clean Air and Heating for help.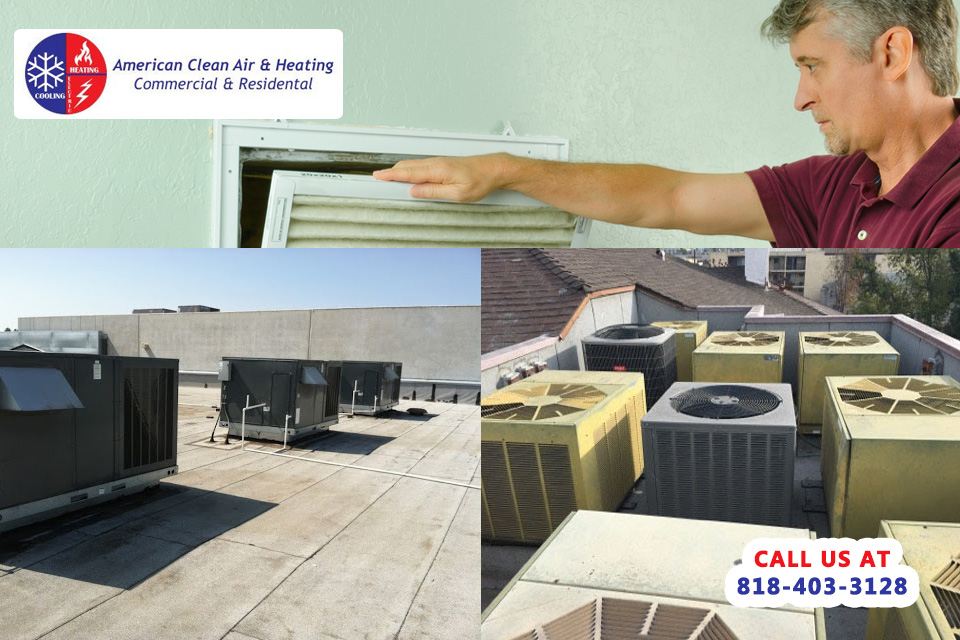 Fast, Reliable AC Repair Work
When you call us at American Clean Air and Heating, you know that you are going to get fast and reliable repair work performed. We make sure to get an experienced technician out to you as soon as possible to help you figure out what the problem may be with your central air system. We can diagnose and repair the problem quickly and reliably thanks to our experience and the use of the latest tools and technology.
All the Repair Service You Need
What helps to make us the #1 rated central AC repair company in Los Angeles is that we can provide you with all the repair service you may need for your system. We can work on any of the major brands of central systems you find today to help you get your system running well for you. We provide you with top-notch customer service from start to finish and are always glad to provide you with a free estimate for the work you need before anything is done.
The Company You Can Trust
When you want the best repair work for your AC system, it makes sense for you to call the #1 rated central AC repair company in Los Angeles to assist you. Pick up the phone and call us at American Clean Air and Heating at 818-403-3128 so we can speak with you and set up an appointment for you so you can get your repairs done right. You can also request a free estimate by sending us your message using our contact form. Leave your name and phone number along with your message so we can get back to you.