Hire Specialists for Air Condition Repair in West Hollywood
When you live in Southern California, there are fewer things more important to you than having quality air conditioning for your home. The idea of having to suffer through the heat and humidity even just for a few hours, let alone days at a time, because your AC is not working may seem unbearable to you. When something goes wrong with your AC, you need to be ready to take the proper steps to get it repaired as soon as you can. While some people may think they can save some money and try to do repairs on their own, you want to be sure you hire specialists like us for your air condition repair in West Hollywood.
Getting Professional, Licensed Service
If you really want to make sure that your system is serviced the right way then you want to take the time to call a business like ours. At American Clean Air and Heating, we are a fully licensed and insured service so that you can trust that the work we will do for you will fix any problems and have your system running the way it should without any worries on your part. You want to make sure you hire someone that is properly licensed to do this type of work and carries the proper insurance in case of any accidents or problems so that you know you are protected.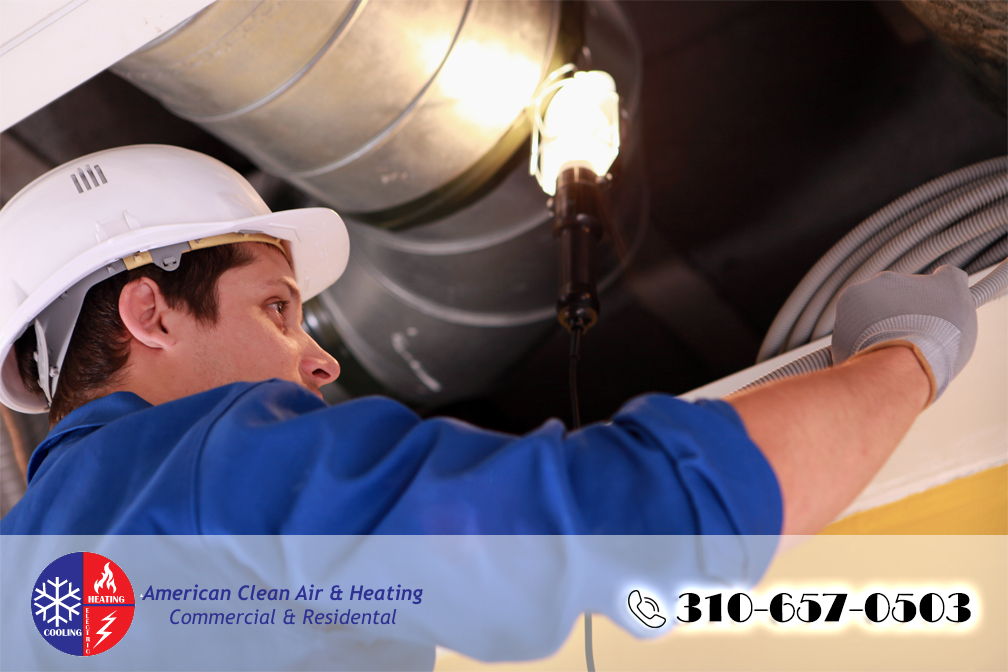 Professional Work Saves Money
If you think doing the work itself is going to help you save money, you may be misinformed. Our professional service will provide you with quality air condition repair in West Hollywood. Many of the HVAC systems today are highly technical and trying to perform repairs without good knowledge of how the system works can actually cause further damage, costing you even more money to have the system repaired properly or even replaced. We can provide you with expert technicians that have experience with all of the top brands and models so you can be sure to get the best repair work possible.
The Right Place to Call
When you are in need of a specialist to provide air condition repair in West Hollywood, call us at American Clean Air and Heating at 818-406-6000 right away. We service many areas in the Southern California area and will provide you with fast, reliable repair service to get your unit providing you with the comfort you need at a very fair price.