Hiring an Air Condition Repair in Beverly Hills Service
There is never a good time to have your air conditioning system break down, stop working or show signs of problems, especially when you live in California and rely on the system so much. When something does happen to your AC, you want to be sure that you have a service that can come in to help you and fix the problem properly the first time around. The last thing you want is a technician that is unsure of what they are doing and leaves your system no better or even worse than it was before. That is why when you are hiring an air condition repair in Beverly Hills service you want to consider what the qualities of a good service really are.
Licensing and Experience
Your top two priorities when you are looking for quality air condition repair in Beverly Hills are going to be licensing and experience. Anyone that is going to do any type of work on your AC system needs to be properly licensed to do this type of work. This will let you know that they have gone through the process of proper training and education so that they know the right way to work on systems, know what approaches to take, what tools to use and what to look for. Experience is also critical to you so that you know the service coming to your home has worked on a variety of different systems and has the insight needed to diagnose a problem and know what the best options are in terms of service and repair.
Consultation and Estimate
Whenever you have a service company come into your home to do this type of work, you want to make sure that they are going to come in for an evaluation and consultation regarding your system. You want someone to physically look things over and inspect the unit so they can properly diagnose the issues. You also want them to provide you with an estimate for the cost of the work to be done so you can make a decision and know what the approximate cost is really going to be.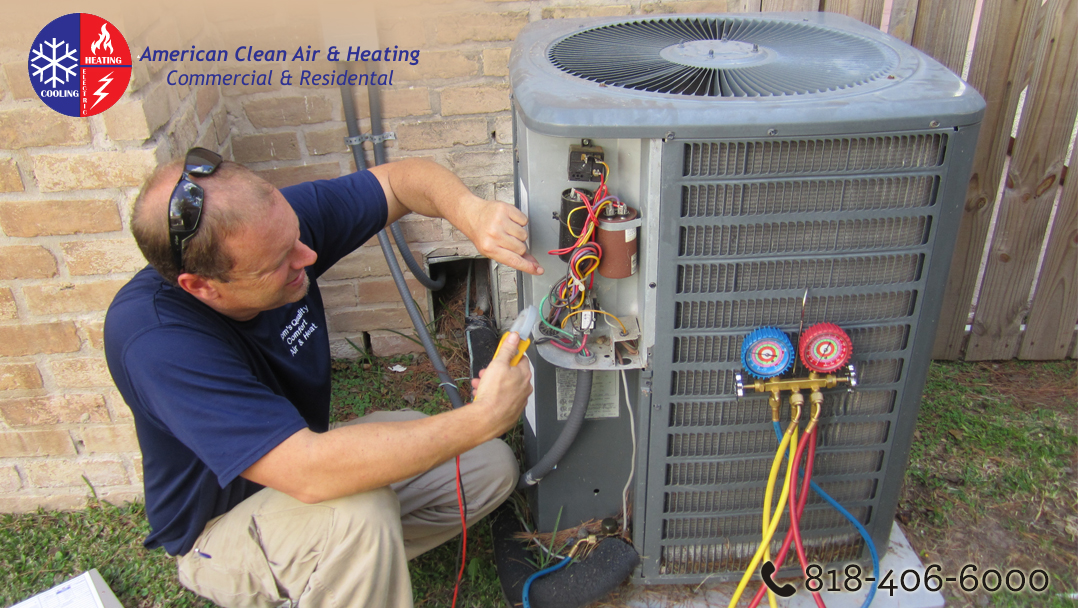 You want to be sure that when you are hiring an air condition repair in Beverly Hills service that you get a service you can trust to do the job well and at a fair price. That is why you want to be sure to call American Clean Air and Heating at 888-503-2850 and have one of their technicians come out and provide you with the best help.