How to Find the Right Repairman for Air Condition Repair in Glendale
If you have noticed problems developing with your air conditioner, the last thing you want to do is just let it go. Loud noises coming from the system or hot air blowing out when it should be cool can both be warning signs to you that something is wrong and needs to be addressed. Letting it go can just lead to larger, more expensive problems for you that you do not want to deal with at all. The best solution is for you to make a call to a trusted repair service to look at things and figure out what is wrong. Finding that service is the next critical step and knowing how to find the right repairman for air condition repair in Glendale will make life a lot better for you.
Look Everywhere for a Repair Service
Taking an aggressive approach and looking everywhere for referrals can give you the names of quality services to contact. Try asking your friends and neighbors, find out who they use for repair work at your office, check local social media pages that offer information about your community, or ask contractors or other repair personnel you know who they may know about. Making all these contacts and asking for names will give you a list to work with, and you may also find the same name turning up time and again, a good sign that the company offers the quality work you want for your home.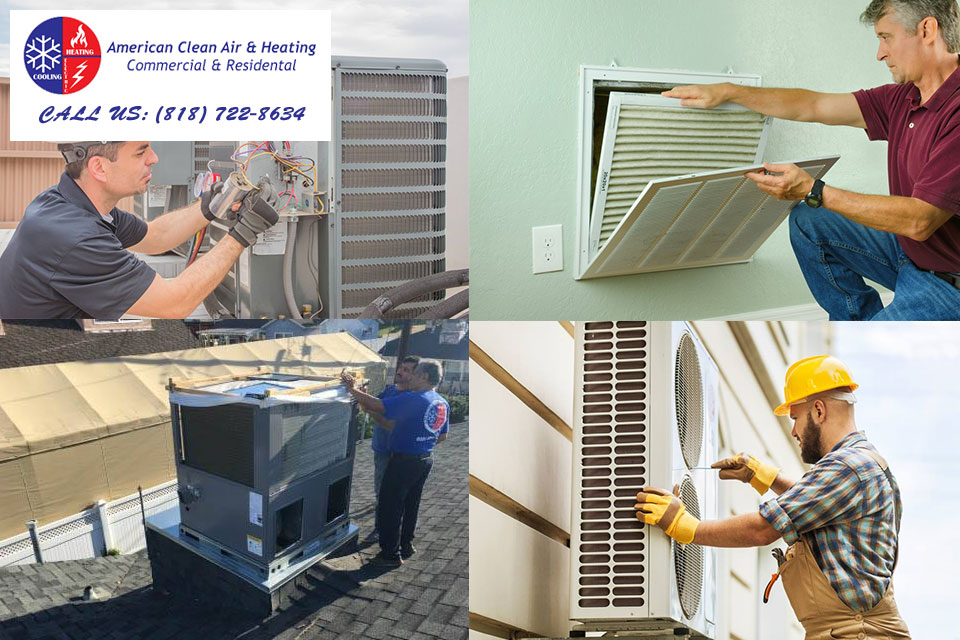 A Fully Licensed Repair Company
Another component to look for in an air condition repair service in Glendale is to make sure the company is fully licensed, bonded and insured. Many contractors today may offer low prices for the work you need, but they may not be licensed by the state to do it. Hiring someone unlicensed or uninsured can put you at great risk if something goes wrong, leaving you high and dry and left with an AC system that is worse than before. Checking to see if a company has a license number and is bonded gives you peace of mind and protection.
Repair Work Done the Right Way
When you need a repairman to perform air condition repair in Glendale, the company for you to call is right here at American Clean Air and Heating. We are a fully licensed and bonded company in Southern California and have a stellar reputation among residential and commercial customers that you want working on your system. Just give us a call at 818-722-8634 to make an appointment with us, and one of our experienced and reliable technicians will come to you to solve your AC problems. Alternatively, you can send us a message using our online contact form if you want to get a free quotation or if you want us to get in touch with you. Just fill the form with your details and a member of our friendly staff will reply to you as soon as possible.