How to Keep Costs Down on Air Conditioning Repair in Marina del Rey
When something goes wrong with your air conditioning or HVAC system, if you are like most homeowners you immediately panic. Not only do you fear losing the ability to use your air conditioner in the warm weather for days or even hours, but you worry even more about what it may cost to repair or fix your system properly. Air conditioner repair costs have the reputation of being very high, and the last thing you want to do is spend hundreds or even thousands of dollars for repair work often. There are steps you can take that can help you to keep the costs down on air conditioning repair in Marina del Rey so that you can save money and still have a system that works well for the long haul.
Watch the Use of Your Air Conditioning
As tempting as it might be for you to have your air conditioning running very often to keep your home cool, the more rigorous use your system gets, the greater stress is placed on the system. Overuse will wear down parts rapidly and limit the lifespan of your system to far lower than it should be, not to mention it can cause you to have sky-high electric bills. If you use your system carefully, such as by putting the system on a timer for use, or turning the system off when you are not at home, you will find your AC lasts longer, and you need fewer repairs.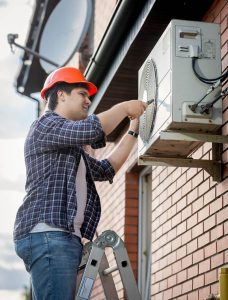 Regular Maintenance of Your Air Conditioning
One of the keys to helping keep costs down on air conditioning repair in Marina del Rey is to make sure your system is maintained and cleaned properly. Proper maintenance will help keep your system in check so that small problems can be caught early, preventing them from turning into larger, more expensive problems down the road. Maintenance keeps your system clean and running at its best, so you have fewer disruptions.
Turn to Experts for Repair Work
Using the right service to help you with your air conditioning repair in Marina del Rey will also help you to keep costs down. Here at American Clean Air and Heating, we provide our customers with expert repair services from licensed, experienced professionals that know how to help you best. If you need maintenance, repair, or service for your AC, give us a call at 818-403- 3128 to speak to our office and schedule an appointment. We can provide you with the expert, affordable repair work you need to keep your system at its best.