Quality HVAC Service in Glendale CA
Quality HVAC service in Glendale CA can be very important to your home or office. Furthermore, it can be very important in many times in addition to the summer months. For example, heat pumps require a functioning HVAC system as well. Hot water and more are reliant upon the HVAC system, hence having it running in tip top shape is all the more imperative. Fortunately, the professionals at American Cool and Heat can make sure that your HVAC works properly no matter what season it is outside.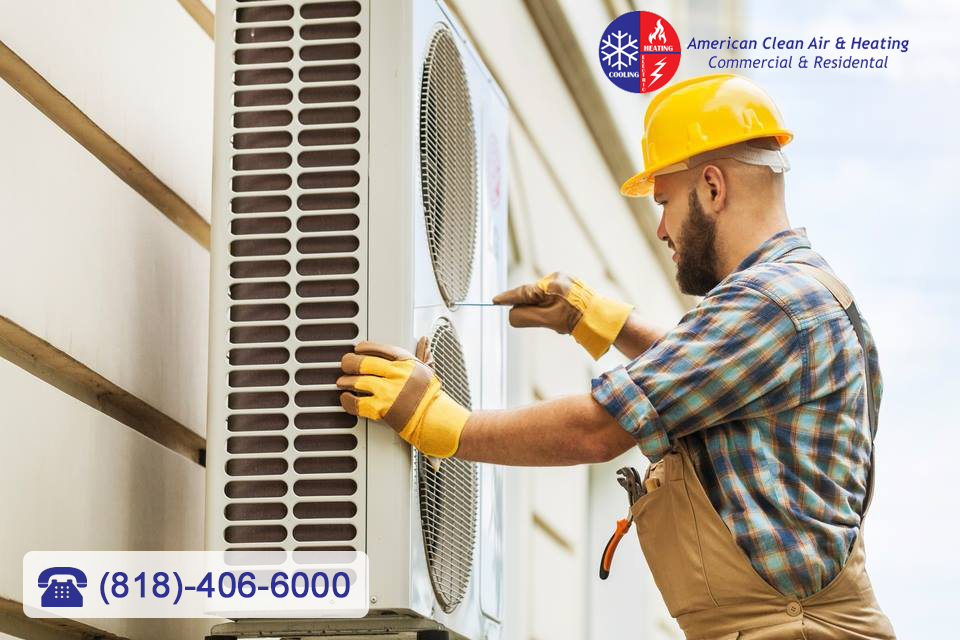 HVAC Service in Glendale CA: Ventilation Systems and More
Ventilation systems are so important to air quality within a home or office. In Southern California, the air quality isn't always great outside. How many times have you seen in a weather report that the air quality in the LA area is particularly poor that day? As that happens far too often, having great ventilation in your home is all the more important. Like so many other things in a home, this requires fully functional HVAC service in Glendale CA, which American Cool and Heat can provide.
Quality Air and Beyond
HVAC service in Glendale CA can take care of many facets related to ventilation systems. For example, they can fix your carbon monoxide safety testing. They make sure that the air filtration is in its best shape. Smoke removal and fume exhausts are two of the things that these systems help with. In fact, they make all entire industrial ventilation and exhaust systems work for companies and businesses. American Cool and Heat can bring that same level of care and detail to your home.
Control the Temperature
American Cool and Heat's HVAC service in Glendale CA can help with many different kinds of temperature control systems. Whether they're electronic or electro-mechanical, computer-based energy management systems, Direct digital control (DDC) pneumatic or zoning; a working HVAC system can make sure that each of these systems is controlling your temperature. In the scorching summer, it's more important than ever to have temperature control that will make your home somewhere you (and your family) want to spend your time.
Heat It Up
Many different kinds of machines need American Cool and Heat's HVAC service to make sure they're running their best. Steam boilers, boil feed bumps and hydronic boilers can be greatly aided by a serviced HVAC. On top of that, they can also greatly assist with makeup-air units and air rotation units. Heaters aren't left out, either. Infrared heaters and unit heaters are two more kinds of heaters that this HVAC system can assist with.
Best HVAC Service
There are many different kinds of companies to choose from when it comes to Glendale HVAC service.  While there are so many to choose from, it can be difficult to find that ones that can actually do the job right. Fortunately, American Cool and Heat are just a phone call away at 818-403-3128. They can provide a free consultation that's onsite, so they can tell you what kind of HVAC service in Glendale CA you might need.