Simple Rules for Quality AC Repair in Glendale, CA
Just like you have rules that you follow about how you do your job, raise your family and get through each day successfully, you expect that any service that you are going to hire to assist you with repairs or a project is going to approach their tasks the same way. Businesses and services that do not have these" rules" to live by may find that they are not nearly as successful, do not get rated well or get recommended by other customers, costing them business. That is why we at American Clean Air and Heating take great care to live by our rules of quality AC repair in Glendale, CA so you can be sure to get the best repair work possible each time.
Reliability is Important to Us
For our business, in order to be successful we need to be reliable in everything that we do. This starts from the moment you call about needing help with a particular problem or repair. We are always sure to answer all of your phone calls as promptly as possible and can answer questions, set up appointments and even provide you with a free estimate for the work to be done. When we schedule an appointment with you, you can be assured that we will arrive on time and that our technician will provide you with the best service possible to get your system up and running again.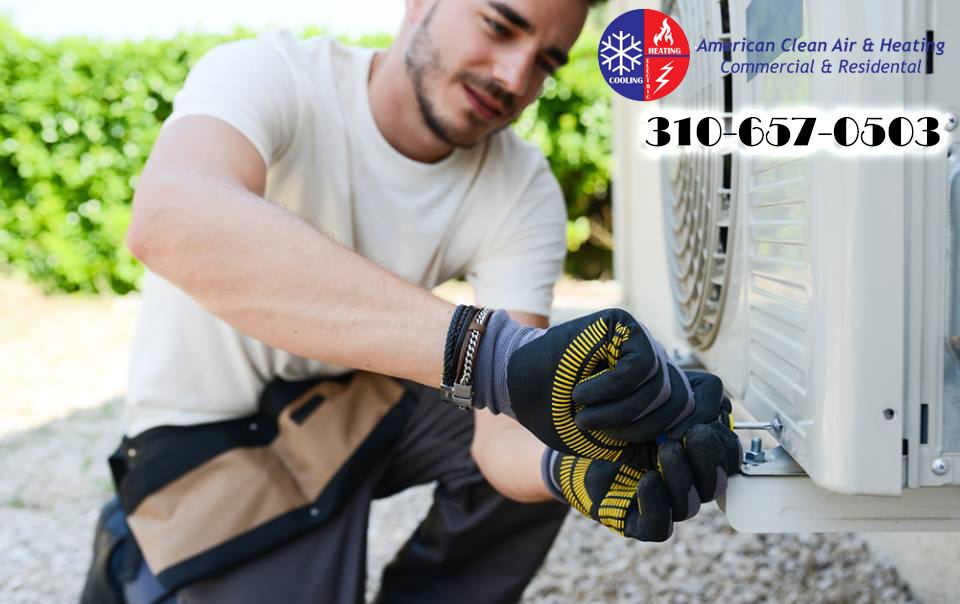 The Knowledge that is Needed Today
We also live by the rule that quality AC repair in Glendale, CA today stems from having a very knowledgeable staff to assist with any and all problems that come along. Our technicians are highly trained and experienced and are familiar with all of the latest technology and systems in use today so that they will be able to analyze a problem and develop the right solution for you. We can provide you with the work and service necessary for any brand or model system to get it working at peak performance for you.
Make an Appointment Today
The best way for you to get the expert AC repair in Glendale, CA that you may need is to give us a call at American Clean Air and Heating at 818-406-6000 and arrange for an appointment today. You can also get a free estimate and more information by visiting our website at www.americancoolandheat.com so that we can work towards fixing your AC as soon as possible.