Staying Current in the Air Condition Repair Industry
The world around us changes quickly, and sometimes it can seem tough for you to keep up with all the advancements that are going on. Every time you purchase a new system or piece of equipment it seems like a few months later there is something new, more advanced, and more efficient on the market. While the chances can seem dizzying to you, what is just as important is that the people you can count on to do repair work for you keep up with what is new and different. What use is it to you to have the latest and best central air system if there is no one to maintain or repair it properly? Staying current in the air condition repair industry is crucial today, and here at American Clean Air and Heating, you can count us to know just the approach to take for your repair and maintenance needs.
Keeping Up with Your Repair Needs
We understand how difficult it can be for you to find a repair service that can help you take care of that new system you have invested in. New technology that helps keep your home cooler with greater energy efficient use or allows you to work with your system remotely can be a significant investment for you, but you want to make sure you keep the system running well and free of problems. We take the time to learn all the latest systems from the top brands and manufacturers so that we know just what to do to help you keep your AC running well and without problems. If something ever does go wrong, we can be there for you to fix it without having to spend time figuring out what to do and how to do it.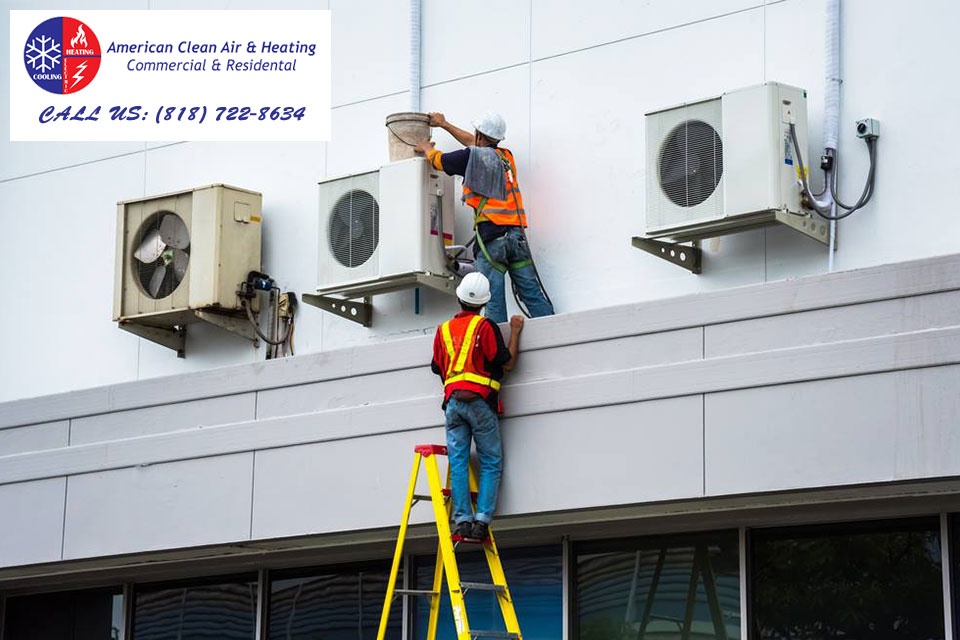 The Top Repair Industry Choice
At American Clean Air and Heating, we are among the best you will find in the air condition repair industry in Southern California. We are fully licensed and insured, and our staff of technicians is highly trained and experienced so they can work with any HVAC system you may own. The expertise we offer allows us to analyze any problems and come up with solutions for the best approach for maintenance and repair work that you may need.
A Free Estimate for Your Repair Work
If you want to have a service that knows what to do within the air condition repair industry today, call us here at American Clean Air and heating for help. You can contact our office through the form on our website. Just fill it with your details and your enquiry and a member of our staff will be happy to assist. Alternatively, you can phone us directly at 818-722-8634. We will get a technician out to you as soon as possible and will always offer you a free estimate for the work you need so you know what to expect regarding the work and the cost.