Things You Must Know About Changing Central Heating Filters
The central heating in Burbank is one of the most vital appliances. It can provide your home warmer, more comfortable temperature during winter. However, this system will fail to provide you with the right temperature if you don't change its filters regularly. Yes, the filters need changing. When should you do it? You're going to find out below. 
What is the Purpose of Filters in Your
Central Heating in Burbank
? 
Filters are vital to your central heating system. They are designed to filter dust, pet dander, and fungal spores. These filters prevent these particulates and pollutants from entering the system and being distributed to the rooms. Unfortunately, they can accumulate easily if you don't change them regularly. If the filters aren't changed, the air can't pass through and some pollutants can get through the mesh. As a result, they can harm indoor air quality. 
How Often to Replace the Filters? 
The general rule is to change them every six months and clean them every week or month. However, it all depends on your manufacturer's recommendations. If you have pets in your house, you need to clean or replace the filter more frequently. And if you smoke or someone in your house smokes, you should change it more often. If you're not sure how frequently to change the filters, make sure to ask our technicians during the periodic maintenance visits. 
Signs You Need to Change or Replace Filters
You should make sure that you follow the regular replacement or cleaning schedule of your central heating. However, there are times that you can't just follow it for some reason. Thus, you must know the signs that your system needs a new filter. One of the most obvious signs you need to recognize is that the filter is visibly dirty. If it is, then it simply indicates that you need to replace or clean it ASAP. 
Another sign of filter replacement or cleaning is that you notice a huge difference in airflow. For instance, if the system is on but it's still chilly inside, then the likely culprit for this issue is the filter. Go ahead and check it to find out if the filter is clogged or dirty. Make sure to replace it. 
Call Professional Technicians
Although there are things that you can do on your own to maintain your heating system, you will still need HVAC professionals to check the heating unit. The professionals will perform a thorough assessment of your system to ensure that every part of it functions properly.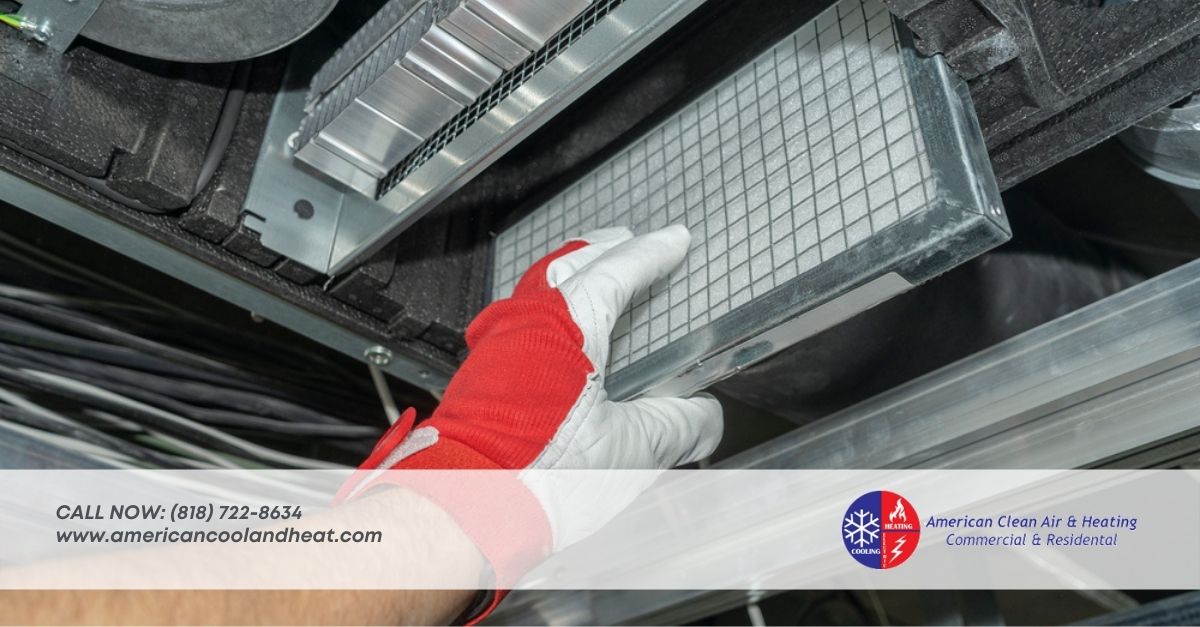 Hire a Top-Rated HVAC Company in LA 
To ensure that your central heating works efficiently and properly every time you turn it on, you need to tune it up. But you must only hire top-rated professionals to do it. This will guarantee that your system is always in tip-top shape. 
Call American Clean Air and Heating if you need repair or tune-up for your central heating in Burbank. Please dial (818) 722-8634.