Ways to Extend the Lifespan of Your Central Heating
Your central heating in Burbank will give you a comfortable temperature when you come home on a winter night. But what happens iif it no longer works? You don't want that to happen. It's everyone's nightmare. You want to be prepared for it. So, what can you do to increase the life of your central heating and avoid coming home, finding out that it's on its deathbed? 
Replace the Air filter of Central Heating in Burbank
If its air filter looks dusty, then it's time to replace it. The air filter causes the heating system to blow cold air. If you don't replace or clean it regularly, it'll drain its life out. Keep in mind that its function is to clean the air and prevent dirt and debris from entering the system. 
However, if dirt starts to cover the filter, the central heating starts to work harder to move air. It also causes less air to move through the system. As a result, it needs to run longer to raise the temperature. Thus, it's pertinent that you clean and check your air filter regularly. After cleaning it, you're allowing the system to blow warm air in the winter. 
Fix Air Leaks 
Your central heating works hard to produce warm air. However, if there are air leaks, they can rob you of the warm air you need during winter. Unfortunately, they don't just drain your home's warm air but it also forces the system from working harder and longer. As a result, it increases wear and tear, thereby, reducing its lifespan. 
There are various parts of your house that warm air can leak. Check your windows, walls, front doors, and kitchen vents. They are typically the culprits in allowing air to escape. Thus, it's important to ensure that your home is properly sealed and insulated. This will help in improving the comfort of your home. Talk to our HVAC technician to patch the air leaks. 
Use a Programmable Thermostat
When your central heating works hard all the time, it leads to the premature death of your system. Even if you are toasty warm now, when you let the system work harder than it should, you're only shortening its life. The best thing that you can do is to start creating a balance in how you use it. To create a balance, you may install a smart, programmable thermostat. 
It controls the usage of your heating system. When no one is around, it automatically turns the heat down. You can also find a thermostat that reacts to movement, creates schedules on the fly, and comes with a smart control through your phone.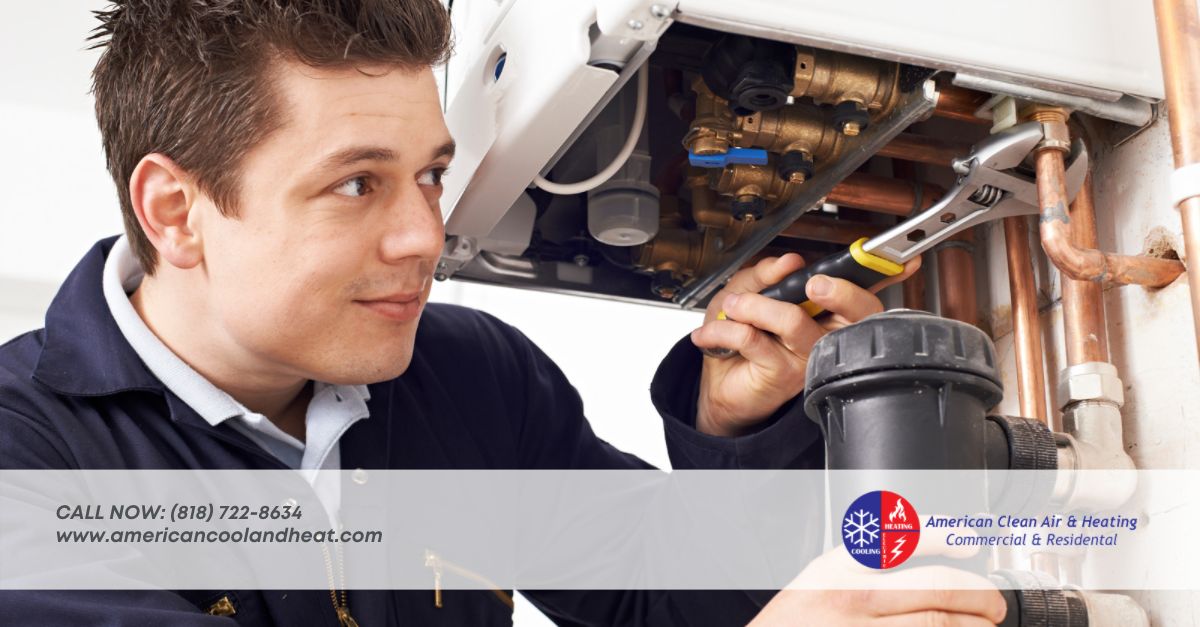 Schedule Maintenance 
If you want to extend the life of your central heating, you need to have it maintained regularly. During regular maintenance, our HVAC technician will run a thorough check of your central heating in Burbank to ensure that it doesn't have issues. Contact us today to schedule your maintenance with us: (818) 722-8634.