What are the Most Common Causes Homeowners Call for a Furnace Repair?
Furnace repair in Beverly Hills is a type of service that involves the repair and cleaning of the furnace. What it involves exactly depends on the type of furnace you have in your house. Often, homeowners don't call for a furnace repair if they don't see or hear signs of trouble. In this post, we'll talk about the most common causes of furnace breakdown. 
Problems that Lead to
Furnace Repair in Beverly Hills
System Won't Kick In 
Often, homeowners would make meaningless service calls to HVAC technicians because their furnace won't kick in. When the technicians arrive, they find that the function isn't switched on or the thermostat runs out of batteries. Thus, before you call in for a technician, make sure that the switch is on and the breaker isn't tripped off. 
Not Blowing Warm Air 
The most common cause of this issue is a dirty air filter. According to Second Nature, "A dirty air filter is one of the most common reasons for HVAC system failure. A dirty filter restricts the air flow into your HVAC systems air handler. This restricted air flow places additional strain on the air handler fan motor and could, over time, burn out the motor and cause your system to overheat and ultimately fail." Thus, don't forget to replace your air filters regularly. 
Making a Noise 
Your furnace creates noise when it operates. However, if it makes cranking, grinding, hissing, whining, or pounding sound, you must not ignore it. If the filters are dirty, you may hear a banging sound. It can also be caused by the duct system that's not sized properly. When you talk to an HVAC technician, you'll be asked to describe the noise. The technician can tell you if the noise is harmless or it calls for a repair or inspection. 
Not Shutting Off 
If this is the case, you need to check the air filter. The furnace doesn't shut off because it needs to run continuously to provide heat as the airflow is blocked. Another reason is that the thermostat is in the ON position. Talk to a technician to replace the control boards. Although you can buy the boards online, the quality may not be high. 
Smells Like Gas 
Natural gas doesn't emit odor. If you're using a furnace, make sure to have a carbon monoxide detector installed. In this way, any gas leak can be detected. If you smell gas, though, make sure to turn off the gas supply and immediately call a technician to investigate the matter. You should also call your gas provider to fix the issue.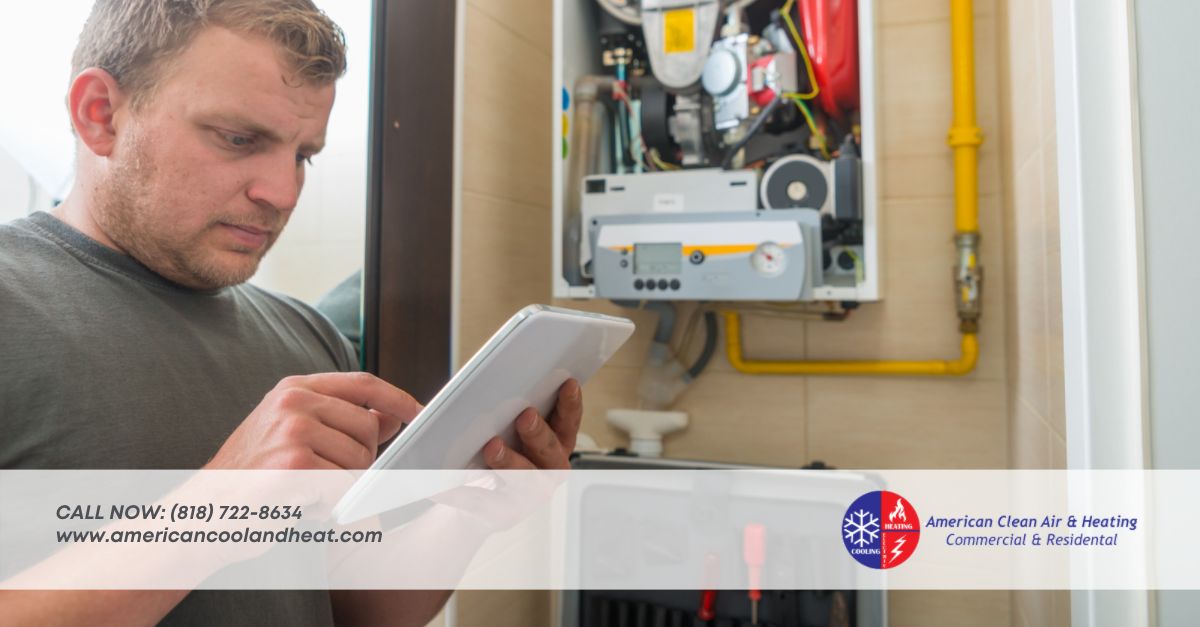 Get Away from Costly Repair 
Most of these issues can be prevented if your furnace undergoes regular maintenance. Furnace repair in Beverly Hills is commonly caused by a lack of maintenance. If you don't want to experience it, make sure to schedule an appointment today. Call us at (818) 722-8634.