Where to Find an AC Repair Near Me?
Most homeowners don't know what to do when their AC units stop working all of a sudden. They would panic and start to search online for "AC repair near me." What they don't realize is that this issue can be easily avoided if they only properly maintained their units.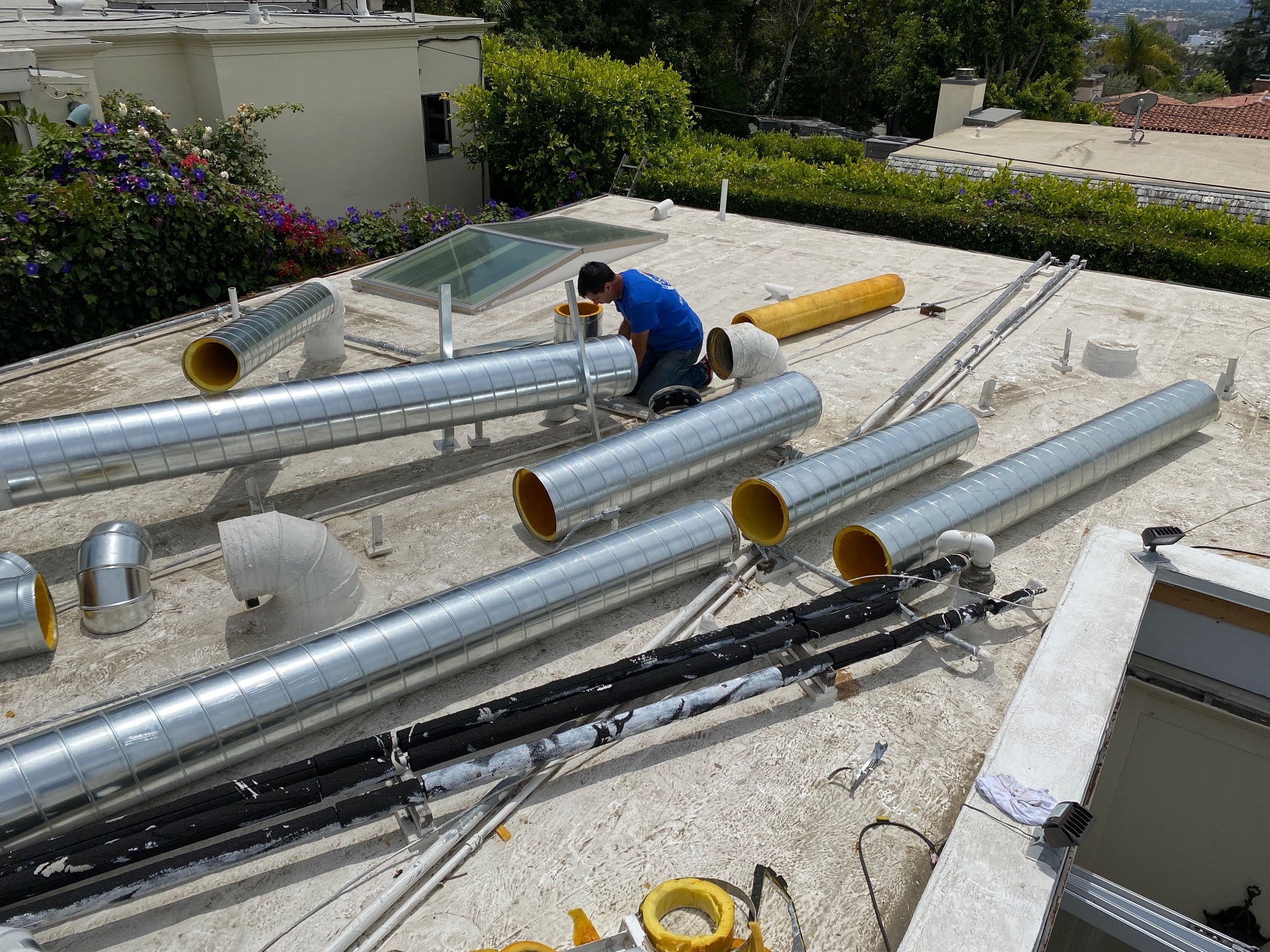 Search for an
AC Repair Near Me
If AC Won't Turn On 
It's one of the reasons many of our clients call our specialists. That is, their AC won't turn on. If yours is not turning on now, don't call us yet or search for an AC repair near you online. Instead, check your unit outside. Verify if the condenser is still running. 
Then, make sure that the unit is plugged in. If it is and the AC is still not turning on, check your thermostat. Is it set properly? You may lower it to 10 degrees and check if it fixes the issue. Make sure also that it's set to cool. Now, if you have checked those things and your AC still won't turn on, it's time for you to type in "AC repair near me" in your browser's search engine. If you live somewhere in Glendale, Hidden Hills, Lancaster, Long Beach, Altadena, Beverly Hills, and Burbank, it's likely that you will find our company on top of the search engine results page. Here at American Clean Air and Heating, we pride ourselves on offering excellent AC services. That's why we're the go-to AC repair in Glendale and neighboring cities. 
Contact Our Professional Team If Your AC Doesn't Give You Cool Air 
Another problem with an AC unit that leads to homeowners calling our professionals is that their AC doesn't cool the air. This happens even if the AC is turned on and the thermostat is set to proper temperature. One of the causes of it is the blocked air condenser. You may check the outside unit. If there's debris, clean it. Remove those weeds that block the air circulation. You should also check the filter. Clean it if necessary. To know if your filter needs cleaning, pull it out and find out if you can see through it. If not, you need to clean it. Replace it if it has been around for 6 months. Check your AC's user's manual to know how often to replace the filter. What if you have changed or cleaned the filter but the AC still doesn't cool the air? This issue could be caused by the compressor or refrigerant. You can't fix it on your own. You will need to call our AC experts to repair your AC. There are several issues that can affect your AC causing it to work insufficiently or not at all. Properly maintaining it will prevent any issues from happening. That's because our team will inspect the unit during the scheduled maintenance and fix any issues right away before they get worse.  Knowing where to find an "AC repair near me" is as easy as dialing our hotline (818) 722-8634. We'll dispatch our team right away to fix your AC.