Cold Weather is Already Here! Find Heating Repair in Beverly Hills
You may live in beautiful, sunny Beverly Hills, California, but that doesn't mean you never experience cold weather. Everyone imagines sun, surf, and tanning when they think of California, but in reality, Fall and Winter brings cold winds, low temperatures, cold rain, and winter chill to California just like the rest of the country. Though most of the year sees your air conditioner running, as October rolls around and we get ready for Halloween, you might be beginning to feel a chill in your bones and need Heating Repair in Beverly Hills.
To make sure you are ready for winter and prepared for chilly Northern winds, find yourself a reliable heating repair company in Beverly Hills. American Cool and Heat specializes in everything heating and cooling and is the premier air conditioning and heating repair company in Beverly Hills. Whether you need repair, restoration, or a completely new installation of heating or cooling tools, American Cool and Heat can help.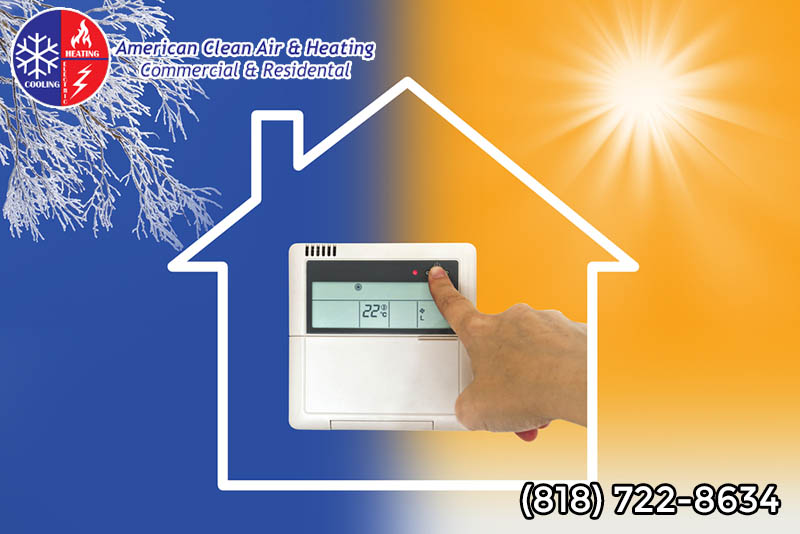 Heating Repair and Installation Services
American Cool and Heat has been serving Beverly Hills and other California communities for years and has the experience and expertise necessary to tackle even the most complicated and difficult heating problem. American Cool and Heat makes every effort to improve the state of your heating unit, perform routine maintenance, and help you get your heating back up and running in case of an emergency. 
Among the many AC repair and installation services they offer, American Cool and Heat also offers the following heating services and can repair or replace: 
Wall heaters

Electric heaters

Furnace heaters

Thermostats and controls

Forced air heaters

Filters
Signs Your System Needs Repair
Sometimes, it can be hard to tell whether your heating system needs repair, but a few surefire signs can signal to you that you need professional assistance. Here are some of the signs to look for should your heating system require repair: 
Burning or otherwise strange smell when the unit is turned on

Clanging from inside radiator or unit

Cold spots in your home

Unusually high energy bills

If you find yourself needing to crank the heat higher, and higher

Hazy or dusty air quality
Before any of these problems become more serious, call the professionals at American Cool and Heat to examine and repair your heating problem. 
The most reliable heating and cooling services can be found right in California with American Cool and Heat. Call (818) 722-8634 to schedule a free estimate.