Tracking Down Air Condition Repair in Pasadena
Living in California, it may seem impossible to you to imagine surviving in your home without the comfort of your air conditioning system. You rely on your system quite a bit, particularly in the summer months, to help see you through those days when the thermometer reaches triple digits. That is why when you are experiencing trouble with your AC it can be so frightening to you. The thought of even going just a few hours without it, let alone several days, can make you panic. To help be prepared for an emergency when you might need help you want to be sure you can track down air condition repair in Pasadena that you can rely on.
Being Prepared for the Worst
Even if your AC system seems to be working fine, you want to be sure that you have the name and phone number of a reliable service you can turn to in a pinch. If something ever goes wrong with your system, you may not know what local service you can get the best help from and could spend a lot of time scrambling around trying to find a service for you to call. Doing some investigation beforehand can save you a lot of aggravation down the road. Take a look at the local services in your area and do some research on them. Find out from neighbors, family in the area or co-workers who they may have used in the past so you have some names to start with. You can then do some research on your own to gather more information.
Knowing What to Look for
When you are looking at companies to help you with air condition repair in Pasadena, take a look and make sure anyone you are considering is properly licensed to do this type of work. When a service has the right licensing you will know they have gone through the proper training and experience needed to do these repairs. You also want to look for a company that has experience in this type of work and is familiar with all types of AC systems so you can be sure to get the help you need.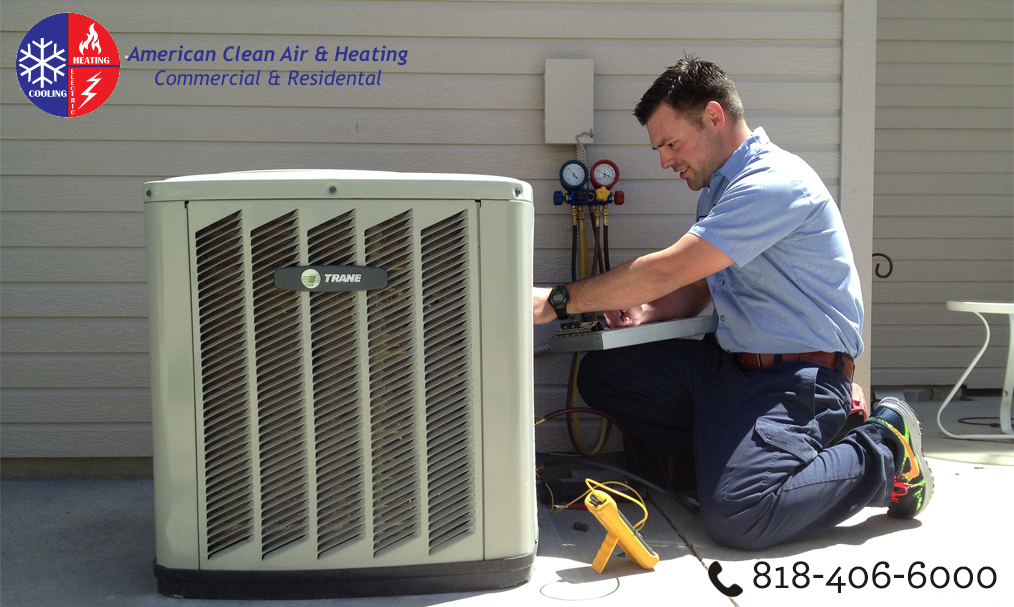 When you have the name of a good air condition repair in Pasadena service, you will know just who to call at the sign of a problem. Take the name American Clean Air and Heating and put it in your smartphone so you can be ready to call 888-503-2850 at the first sign of a problem with your AC so you can be sure to get it fixed right.